'Fifty Shades' casting backlash begins
Outraged fans have already started a petition to replace the newly appointed stars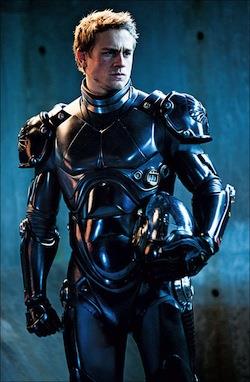 Mere hours after
the news broke
that Dakota Johnson and Charlie Hunnam had been cast as Antastasia Steele and Christian Grey, respectively, in the upcoming "50 Shades of Grey" adaptation, a massive online backlash has already started, with outraged fans taking to Twitter and other social media to voice their displeasure, throw around insults and casually drop death threats, etc. According to
The Hollywood Reporter
, some have even taken to
Change.org
to petition the studio to re-cast the film with Matt Bomer ("Magic Mike") and Alexis Bledel (the CW's "Gilmore Girls"). So far, over five thousand people have added their names—in less than 24 hours!—making this campaign slightly more successful than that other one you signed last week that was actually important.
Of course, this petition is about as likely to succeed as that other one, too. As "50 Shades" producer Dana Brunetti pointed out on
Twitter
, "There is a lot that goes into casting that isn't just looks. Talent, availability, their desire to do it, chemistry with other actor, etc." And who's to say that Bledel and Bomer would have had any chemistry? Or even wanted to do it? Or didn't have very pertinent scheduling conflicts, like that "Gilmore Girls" convention in Toledo?