Are the new 'Star Wars' films really going to be origin stories?
Where did R2-D2 come from?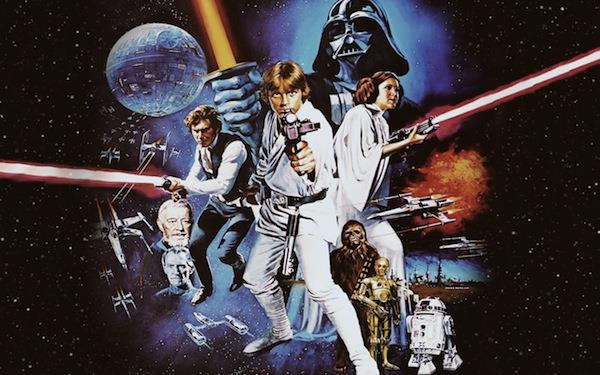 Reporting from a financial presentation centered on the Walt Disney Co.,
Variety
managed to report on perhaps the only interesting element of a very dry-sounding money chat. The outlet passes along word that, during said presentation, the new slate of "Star Wars" films were indeed referred to as "origin story" films, which is somehow both incredibly interesting news and completely open for interpretation. No other information about those films - like just whose origin? - was available, so let's just commence speculating right now.
The "Star Wars" universe is obviously packed with tons of characters, and plenty of them are surely worthy of their own film, but the belief has long held that the new films would focus on the children of Luke, Leia, and Han. If Disney is being coy and using the term "origin story" to describe films that will center on the origin of those kiddos, good on them for mixing things up, because we're otherwise uninspired and disinterested in the new batch of films.
Other observations from the presentation include a comment from Walt Disney Co. chief financial officer Jay Rasulo, who said "the market is extremely hot for everything 'Star Wars.'" (Really, just try arguing with that.) Rasulo also believes that the franchise is an "evergreen property" that remains not only bankable but recognizable to younger generations, thanks to ever-steady toy sales. And, yes, don't worry, there will be plenty of new toys ready when the first films begin rolling out in 2017.