Ashton Kutcher's opus, 'The Butterfly Effect,' is getting a reboot
Talk about unexpected consequences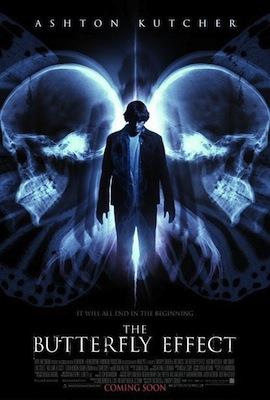 Hollywood's love affair with remakes, reboots, reimaginings, and rewhatevers no longer surprises. What does surprise, however, are some of the properties that are now being singled out for the remake machine. "Poltergeist"? Sure. All those eighties action movies? Why not!
But a 2004 film starring Ashton Kutcher as a guy who eventually goes back in time and kills himself in the womb? Hollywood, I don't understand you.
Bing: More on 'The Butterfly Effect'
Variety reports that FilmEngine and Benderspink have tapped the film's original writer/director Eric Bress to write the new script, though he is not currently attached to direct the film. Bress is not the only returning talent, however, as producers Anthony Rhulen, Chris Bender, and JC Spink all produced the original. Oh, producers, that explains it. Why? The film, though trash through and through, was made for a slim $13 million and eventually pulled in nearly $100 million at the box office. It even spawned two direct-to-DVD sequels. Basically, it was very bankable then and the producers are likely hoping that it will be very bankable now. We question that line of thinking, but oh well. 
The original film toyed with the concept of small changes in the past having big consequences in the future, but instead of approaching that with any sort of nuance or imagination, the project went right to the most obvious aspects possible. Kutcher's character is able to travel back in time - a skill he uses and abuses over and over, only to discover that his every attempt to make things better (and then just plain okay) in his world fails miserably. Over and over and over and over. And over.
There's no word on when this new "Butterfly Effect" will hit theaters, but perhaps someone can go back in time and change that.
Want more Movies? Be sure to like MSN Movies Facebook and follow MSN Movies Twitter.