Cannes Film Festival Review: 'The Last Days on Mars'
Liev Schrieber leads this excursion into deep space terror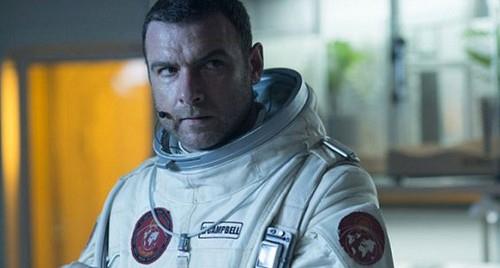 Rating: 2.5/5 stars
Part of the pleasure of attending film festivals is that rare joy of going into a movie mostly blind, without buzz or marketing having already had its way with warping expectations. The vague sci-fi premise of "The Last Days on Mars," combined with a solid cast, had me hopeful, as did the first reel where eight astronauts, left weary and wary after their six-month mission on the red planet, prepare to head back home. The Martian vistas were convincingly desolate, the working quarters suitably claustrophobic... I had to wonder, could I be watching the next remarkably brainy piece of sci-fi, this year's "Moon"?
But then the first space zombie gutted a concerned colleague with a power drill, and in that moment, I knew exactly what I was in for.
It's not that I can't enjoy a good space-zombie flick, but with every frantically filmed attack, I had to wonder why the world needed its umpteenth cross-pollination between "Alien" and Movie X (in this case, "Ghosts of Mars"). Having made a name for himself with the creepy robot short, "
Blinky
," director Ruairi Robinson brings an equally slick visual polish to much of his first feature, save for those frustrating moments when infected parties bring herky-jerky mayhem along with them.
Likewise, the cast does mostly well by way of their respective archetypes. Protagonist Vincent (Liev Schriber) has to overcome a past trauma in order to survive; romantic interest Rebecca (Romola Garai) is behind him every step of the way; stubborn scientist Kim (Olivia Williams) proves handy under pressure; commander Charles (Elias Koteas) tries to stem panic with his stern authority, and so on.
More importantly, each character gets picked off one by one. Some die heroically, while more cowardly types get their just-desserts, and there's a whole lot of familiar hand-wringing over dwindling oxygen supplies, sabotaged communications, airlocks, rovers, all the usual close calls. At one point, a character implores that "we've seen things that no one has seen before." Oh, how I wish I could have agreed with that.