Check out of first glimpse of the new 'Godzilla'
And... it's kind of underwhelming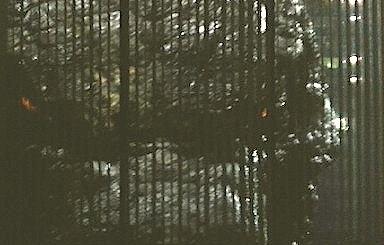 First of all, we don't know why this is necessary. Guillermo Del Toro's "Pacific Rim" might just be the best giant monster movie of all time. Not to mention the loudest. And most 3D-y, assuming you've done the right thing and seen it in IMAX. The fact that it's an original story? (Okay, even with its plot ripped-off wholesale from "ID4," and a host of other movies.) Just icing on the cake. The fact that Del Toro manages to infuse the bombastic proceedings with his trademark blend of humanism and humor? Even better.
So why does Hollywood have to make another "Godzilla" movie? Isn't it, or wouldn't it, be kind of anticlimactic? Especially for anyone who's seen Del Toro's version of kaiju doing battle with some ridiculously rendered giant robotic battle suit... things?
But we digress. Asking "why" when it comes to Hollywood is, perhaps, as foolish an undertaking as trying to mop up a rather messy bathroom accident with a roll of dental floss: utterly pointless, ultimately disgusting, and trying for too long will... Well, but we digress again. The fact remains that Legendary Pictures and Warner Bros. are remaking "Godzilla," and that the accompanying image is our first glimpse of the revamped monster. Audiences at Comic-Con might reasonably expect to see more of the upcoming remake, but, eh...