Clint Eastwood's son joins Brad Pitt in David Ayer's WWII tank-thriller 'Fury'
Who knew Clint Eastwood had a son?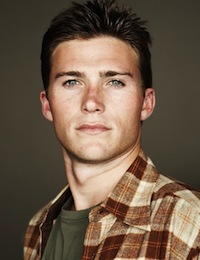 According to
Deadline
, Scott Eastwood has officially signed on to David Ayer's WWII tank-thriller "Fury" in an as-yet unspecified role. Eastwood, son of Hollywood legend Clint, joins Brad Pitt, Shia LaBeouf, Michael Peña and Logan Lerman on the project, which tells the story of the crew of the Fury, a Sherman tank, in the waning days of WWII. Scott Eastwood has previously appeared in his father's films "Invictus," "Gran Torino," and "Flags of our Fathers."
"Fury" started out as an unlikely project from the otherwise LA cop-focused Ayer, who's filmography includes "Training Day" and "End of Watch." However, given the impressive nature of the film's cast, we can only become increasingly hopeful that it will prove us wrong, and show the world that Ayer is capable of more than just telling the stories of those in blue.
What do you think, Hitlisters? Surprised that Clint has such a young, good-looking son? Even more surprised that he seems intent on forging an independent career for himself, instead of just living off of his father's fortunes? Think that "Fury" will actually be good? Is it a slow news day? As always, let us know in the comments, or tell us on MSN Movies 
Facebook
 and 
Twitter
.