Guillermo Del Toro plotting 'Slaughterhouse-Five' adaptation with Charlie Kaufman
Um, cool?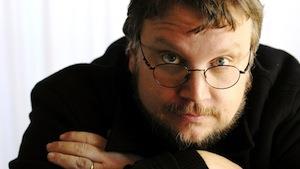 We
knew
 we should have read
"Slaughterhouse-Five​"
when it was assigned as summer reading back during high school. And not just skimmed the Cliff Notes®, like the terrible students we were. Or pretended to have, at least.
Bing:
'Slaughterhouse-Five​'
|
Charlie Kaufman
According to
The Hollywood Reporter
, again, "Pacific Rim" auteur and general purveyor of gleeful bad-assery Guillermo Del Toro is reportedly planning an adaptation of Kurt Vonnegut's classic with "Being John Malkovich" scribe Charlie Kaufman. Of course, the potential,
exists-as-yet-only-i​n-his-imagination
project is a long way off, if it ever gets made at all: Del Toro has other projects lined up in the meantime, and Kaufman has yet to write a script. According to Del Toro, however, as soon as the script is finished, Universal will make it his next project. So. There's that.
How would Del Toro/Kaufman go about adapting Vonnegut's notoriously non-linear, time-travely narrative? That, of course, is one of the main appeals of the whole endeavor, as both Del Toro and Kaufman has made their names from subverting expectations and upending traditional storytelling methods. See also: the aforementioned "Malkovich," "Synecdoche, New York" and "Eternal Sunshine of the Spotless Mind." And also Del Toro's "Pan's Labyrinth," if only because that's a really good movie.
Are you sure you want to delete this comment?