Holy Batffleck! Ben Affleck plucked from obscurity to play Batman in 'Man of Steel' sequel
(Yes, we're kidding about the "obscurity" part)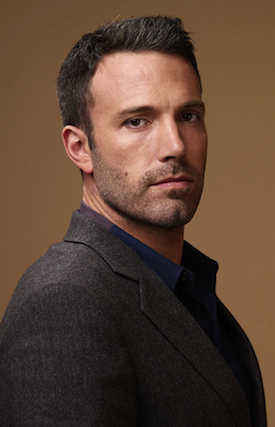 While the news that Zack Snyder would be bringing the world a sequel to this summer's Henry Cavill-starring "Man of Steel" wasn't shocking in the slightest, what
was
shocking was the Comic-Con reveal that the new film would pit Superman against Batman. While the two superheroes have a long history of comic book-based battles, putting the two of them together for the very first sequel to the new Superman series is just one heck of a bold move.
And, of course, it came with the inevitable question - who will play Batman?
Though "Dark Knight" director Christopher Nolan helped pen the story for "Man of Steel"
and
produced the film, the seemingly definitive end to his three-film series (and Christian Bale's reported lack of interest in putting the cowl back on) hinted that whatever Bat-dude showed up in the next Supes outing would not be of the Dark Knight ilk. With the next Superman film not due to hit theaters until 2015, it seemed like we might be waiting (and speculating!) as to the identity of the new Batman for months and months and-- oh, no, nevermind. Warner Bros. just went ahead and announced it. Good for them.
In a press release sent out last night, Warner Bros. announced that Ben Affleck will star in the film as Batman, creating a new and original take on the character (not a Dark Knight spin-off). Commenting on the news, Snyder said, "Ben provides an interesting counter-balance to Henry's Superman. He has the acting chops to create a layered portrayal of a man who is older and wiser than Clark Kent and bears the scars of a seasoned crime fighter, but retain the charm that the world sees in billionaire Bruce Wayne. I can't wait to work with him." Cue entire world exploding with the news.
Affleck, of course, has already done the superhero thing - playing Daredevil in the 2003 movie of the same name - but, more than that, the erstwhile "Gigli" star has also slowly transitioned into one of Hollywood's most formidable filmmakers. He's directed three very fine films in the last six years (the last of which, "Argo," won a little award you might have heard of called the Academy Award for Best Motion Picture of the Year), and he's even cued up a fourth ("Live By Night," which is now delayed, thanks to this news). Is Batman really the best next step for him?
Well, if it means he'll get to direct that "Justice League" film (a rumor! but a persistent one!), maybe it will be all worth it.
The new Superman sequel, starring Henry Cavill and Ben Affleck, will open on July 17, 2015.
Are you sure you want to delete this comment?