Jared Leto talks movies, music and playing a transgender woman
The critically acclaimed actor returns to the silver screen in 'Dallas Buyer's Club'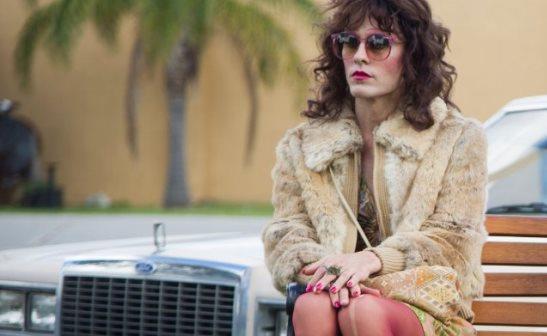 By Piya Sinha-Roy
LOS ANGELES (Reuters) - After transitioning from a Hollywood heartthrob to a critically acclaimed actor, then fronting a rock band with worldwide success, Jared Leto takes on one of his biggest challenges yet, playing a transgender HIV patient in his return to film.

Bing: More about Jared Leto | More on 'Dallas Buyers Club'
"Dallas Buyers Club," out in U.S. theaters on Friday, is based on a real story. Leto, 41, plays Rayon, a HIV-positive transgender woman who helps homophobic drug addict Ron Woodruff (Matthew McConaughey) smuggle much needed medication not approved in the United States to other AIDS patients.
Leto, who rose to fame as a complex teenager on 1990s TV series "My So-Called Life" and has had roles in 1999's "Fight Club," 2000's "Requiem for a Dream" and 2002's "Panic Room," recently focused on being the front man of the rock band 30 Seconds to Mars. Rayon is his first film role in five years.
Leto, spoke to Reuters about why he was drawn back to acting and what he has learned about Hollywood through his film and music.
Reuters: You've established a very successful career in music that seems to be keeping you occupied full time. What drew you back to film after five years away?
Jared Leto: I fell in love. I was seduced by the idea of bringing (Rayon) to life. I saw her as an incredibly gracious, kind, funny, fun, big-hearted dreamer, and I couldn't say no.
How did you interpret the relationship your character develops with Matthew McConaughey's Ron?
They need each other. Ron ultimately needs Rayon because she changes him and I think that Ron provides a certain father figure to Rayon. They both help each other in that fight, that battle to stay alive.
You went through an extreme physical transformation to convey the symptoms of a HIV-positive character. How challenging was that?
It's one of the most challenging roles I've ever taken on, physical and emotional. But when I read this, I thought it was a really steep climb and I wanted to walk down this path.
I started at the beginning as far as research goes, listening, meeting with transgender people, learning about the culture. Then (there were) a series of other challenges, from the voice, the dialect, the register, the body center, the movement, the emotional conditions and circumstances. And then there were the heels, the waxing of the body, the removal of the eyebrows, the losing of 30-40 pounds (13-18 kilos, so there was a lot there, but it was an incredible and fascinating experience.
How challenging was the weight loss?
It's absolutely brutal, as it should be. But the weight loss is really important because it changes the way you walk and talk, the way people treat you and the way you feel about yourself. So it becomes a really essential tool.
Your role as Rayon has not only garnered critical acclaim, it has generated awards buzz. How important is it to you to have awards recognition?
Oh, it's certainly not important to me to have it, because I never, ever get it. I'm never around. If it was important, I'd make films more often but it's absolutely wonderful that it's happening now. It's great, it's incredible to celebrate art and creativity in a film and performance, yes I think it's great. The people that thumb their noses at that, I don't understand the bitterness there.
The funny thing about art and success is that you fail all the time, you just succeed sometimes. You fail much more than you win, there's all kinds of failures all the time, and once in a while something happens and you celebrate that.
How does your music inform your acting?
I wasn't looking to make a film, I hadn't made a film in five or six years, and I hadn't read a script in years. That's a very wild thing to do after you've worked so hard in the business, to walk down a different path. But I think it was a really good thing for me to do. I think it made me a better actor. It gave me more to contribute because of the experiences I had with 30 Seconds to Mars and in turn with my life.
Were you worried you wouldn't be taken seriously when you transitioned from acting to fronting 30 Seconds to Mars?
I always knew that would be a challenge but I also knew that I wasn't going to let that stop me from pursuing my dreams. I think in the end, consistency, commitment, passion and results speak the loudest.
For more movies news, photos and video like MSN Movies Facebook and follow MSN Movies Twitter.
"Dallas Buyers Club" is out in theaters Nov. 1.
Are you sure you want to delete this comment?