Marvel casting bonanza: Elizabeth Olsen might be Scarlet Witch! Bradley Cooper could be Rocket Raccoon!
It's madness!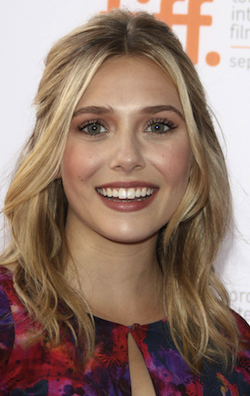 If one thing's for sure in the crazy world of Hollywood casting news, it's that Marvel movie casting will trump anything in terms of pure excitement. That's precisely why we're tasked with reporting on the potential casting of both a superheroine witch and a gun-toting raccoon in two different movies within just one space.
We know. It's confusing.
THR has now confirmed two big Marvel rumors in one fell swoop - reporting both that Elizabeth Olsen is in final talks for the role of Scarlet Witch in the first "Avengers" sequel, "The Avengers: Age of Ultron" and that Bradley Cooper has just entered his own talks for the role of Rocket Raccoon in "Guardians of the Galaxy" (a scoop that was reported by Latino Review yesterday).

Olsen's potential role is a meaty one. The daughter of X-Men villain Magneto, the Scarlet Witch was first a baddie, along with her twin brother Quicksilver (Aaron Taylor-Johnson has been rumored for that role for some time now). Over time, however, the pair turned into good guys and essential parts of the Avengers team. While Quicksilver's powers mainly include super-speed, the Scarlet Witch has something akin to magical powers - she can alter probabilities, and thus whole realities.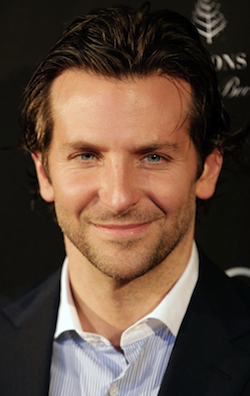 She's a very unique heroine, and the addition of both her and Quicksilver to the next Avengers movie could be very exciting. Olsen, with an indie film background, is a compelling choice for the role. And no matter her Sundance cred, she's also into big action films, too - she's costarring in that new "Godzilla."
Cooper, however, would likely be down just for voicework for his potential role, as Rocket Raccoon is "a genetically engineered procyonid with a knack for guns and explosives" who will be CGI. Because, well, it's hard to cast trained raccoons these days. "Guardians of the Galaxy" is currently filming, so expect this deal to be sewn up soon.
"Guardians of the Galaxy" will open on August 1, 2014, with "The Avengers: Age of Ultron" following on May 1, 2015.
Want more Movies? Be sure to like MSN Movies Facebook and follow MSN Movies Twitter.