New on Netflix Instant: 'Who Framed Roger Rabbit'
Plus Disney animated features and more British TV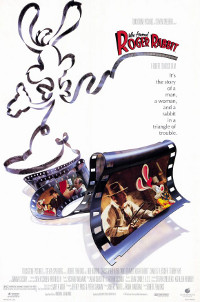 Netflix Instant offers "6 Souls" (2009) the same week as disc and digital (reviewed here) and "Pusher" (2012) days after its disc and digital release (reviewed here)
"Who Framed Roger Rabbit" (1988) wasn't the first film to mix live action and animation (that goes back to the silent years and continued through MGM musicals and Walt Disney fantasies), and it may not be the best, but it was the first film to give the sense of three dimensional interaction between the real humans and the reel animated characters. You might call it a dry run for the modern CGI, except that today filmmakers are determined to fool the eye. Director Robert Zemeckis, a fan of classic cartoons, was all about tickling the mind with the impossible, a world where Looney Tunes and loony humans could create comic chemistry, and Bob Hoskins proves to be an ideal straight man to the wacky slapstick funny bunny Roger Rabbit (voiced by Charles Fleischer). Kathleen Turner is the pneumatic vamp Jessica (a Tex Avery showgirl gone Jayne Mansfield parody: "I'm not bad, I'm just drawn that way") and Christopher Lloyd is Judge Doom, a merciless anti-toon vigilante with a terrible secret.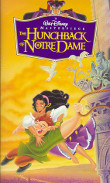 "The Hunchback of Notre Dame" (1996) is easily the darkest of the Disney animated musical fantasies. Tom Hulse is the sweetly youthful bellringer Quasimodo, who lives in the tower with a trio of talking gargoyles (voiced by Jason Alexander, Charles Kimbrough, and Mary Wickes) and loses his heart to the gypsy dancer Esmerelda (Demi Moore), the sexiest Disney heroine to kick up her heels. 
Also from Disney is "Mulan" (1998), with Ming-Na Wen voicing the girl who rejects the constraints placed upon her, masquerades as a boy to take her father's place the army, and becomes a warrior hero. B.D. Wong gives voice to her commander Li Shang (with whom she falls in love), and Eddie Murphy brings comic relief as a pint-sized dragon with a non-stop mouth.
Continue reading at Videodrone
For more releases, see Hot Tips and Top Picks: DVDs, Blu-rays and streaming video for week of July 2
Are you sure you want to delete this comment?