Rooney Mara set to take over for Mia Wasikowska in Todd Haynes' 'Carol'
She'll join the long-attached Cate Blanchett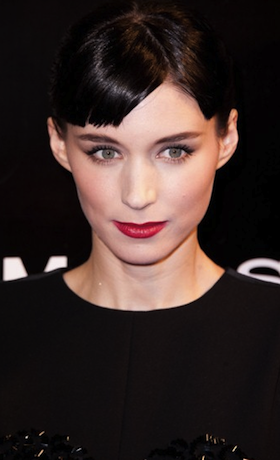 The film adaption of Patricia Highsmith's groundbreaking work of homosexual fiction, "The Price of Salt" (penned under the pseudonym Claire Morgan) has been stalled out for some time now, despite its announcement way back in 2012 at the Cannes Film Festival. Originally set to star Cate Blanchett and Mia Wasikowska with director John Crowley at the helm, the film has since shed both Crowley and Wasikowska, though their eventual replacements aren't too shabby. 
Though Crowley left the project earlier this year, he was soon replaced by Todd Haynes ("Far From Heaven"), and with Wasikowska recently also jumping ship, the news (from
Deadline Hollywood
) that Rooney Mara will now take over her role adds to the good news for the compelling project.
The film, titled "Carol," centers on the unexpected and dangerous relationship between two different women in 1950's New York City. Mara will play young Therese, a twentysomething department store clerk who is dazzled by Blanchett's glamorous Carol, a rich customer who frequents her store. Despite Carol's seemingly luxe life, both women are stuck in unfulfilling lives made worse by unfulfilling relationships (Therese has a boyfriend she doesn't love, Carol's marriage is slowly falling apart). While their relationship first unfolds as a friendship, the pair soon discover their feelings go beyond the platonic.
"Carol" should be released sometime in 2014 or 2015, as shooting is set to (finally!) start in the spring of next year.