Five 'best' horror films that flopped
Must-see masterpieces for the horror junkie in you
By Scott Mendelson
Forbes Contributor
There is a strange dichotomy in regards to the horror genre and the fans that flock to the cinemas. Up until recently, many of the best – or scariest –American horror films that were lucky enough to receive a mainstream theatrical release ended up under-performing at the box office, while the latest horror remake rocked the cash registers.

Bing: Best horror movies | Horror movie videos
Let's remember five genuine American theatrical horror classics that won the war for art but lost the battle for commerce. (And, for the record, "Cabin in the Woods" is not on this list because it earned $66m worldwide.)
Which is your favorite horror flick? Tell us on MSN Movies Facebook.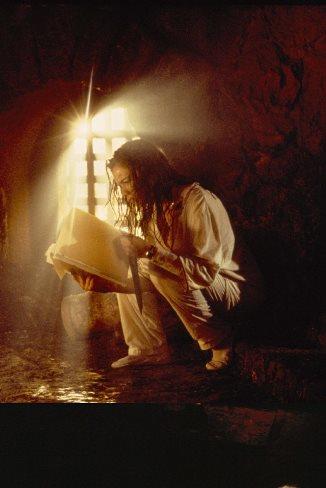 Topping the list at No. 1 is "Wes Craven's New Nightmare" which does something astonishing: it makes us fear and hate Fred Kruger for perhaps the first time. But absolutely no one cared. Released on the same weekend in October 1994 as "Pulp Fiction" the well-reviewed picture opened with just $6.6 million, the lowest wide-release debut of the entire series.
On Forbes: The Top Grossing Scary Movies Of All-Time
It ended its brief theatrical run with a mere $18 million in the domestic till, making the "Nightmare on Elm Street" franchise an oddity in that its best entry is its lowest-grossing.
Nineteen years later, "Wes Craven's New Nightmare" still works as a deconstruction of the slasher genre, an emotionally wrenching portrait of grief, and a genuinely terrifying piece of horror of its own right.
Coming in at No. 2 is "Event Horizon." You won't find me calling this a great movie. It was infamously cut by about thirty minutes prior to release and the final cut doesn't quite make it to the last reel without nearly self-destructing.
The horrifying imagery, meant to antagonize the boarders with their darkest fears and most guilt-ridden moments, creates a genuine sense of discomforting dread. It's basically a slickly-made b-movie sci-fi horror picture, but it's well acted, gorgeous to look at, and remarkably effective in its primary goal. It also lost tens-of-millions of dollars for Paramount.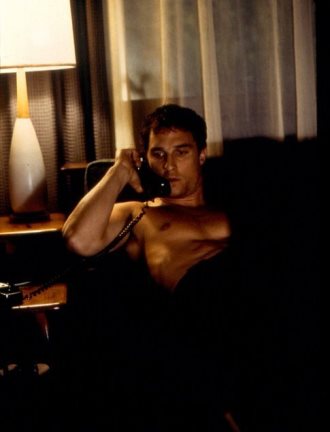 The film cost $60 million to produce yet brought in just $26m in August of 1997. Today it's somewhat astonishing that Paramount spent what was then top-dollar on an R-rated science-fiction horror film with no box office draws.
If backed into a corner, I'd probably "Frailty," which makes No. 3, as the scariest – and best – horror film of the last 15 years. It's box office failure gives lie to the idea that general audiences really, truly, want to be scared to the bone in a horror film, versus the kind of (perfectly enjoyable) popcorn-flying horror found in most multiplexes.
This emotionally-wrenchin​g and uncommonly disturbing chiller comes from director Bill Paxton, who stars as a normal single father of two young boys.
Everything is fine and dandy until he sees a vision of a religious nature and wakes up his children to inform them that God has chosen him to be a slayer of demons.
Told mostly from the point of view of the oldest son (a devastatingly-good Matt O'Leary), this modern-day fable brings about timely issues of the nature and limits of religious devotion, and how our standards for sanity have changed over the centuries. It's also disturbing and scary as hell.
But as we all know, most moviegoers don't want to go out to the movies on a Saturday night to be thoroughly disturbed and/or depressed. So in retrospect its $4.2 million opening weekend isn't too much of a surprise.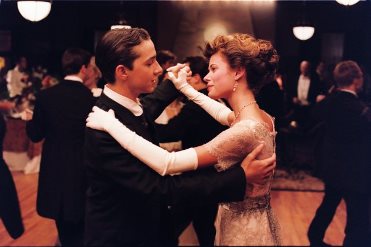 The good news is that it was cheap enough ($11m) that its $18m gross put it on the path to eventual profitability through various DVD and Blu-Ray reissues. The bad news is that Bill Paxton directed just one more feature, "The Greatest Game Ever Played" in 2005. It's a genuine American masterpiece and belongs on the shelf (or hard drive I suppose) of every horror junkie on the planet.
At No. 4 is "The Mist" directed by Frank Darabont, this may be the most out-and-out frightening Stephen King adaptation ever released into theaters. But Thanksgiving isn't exactly the time to release an insanely grim spine-tingler that explicitly condemns human paranoia and religious-fueled mania, so it didn't exactly light the box office world on fire. "The Mist" opened with $8 million over Thanksgiving weekend 2007, ending up with just $25m. Thanks to a surprisingly robust $31m overseas take, the $18m horror tale eventually turned a profit, and the multiple DVD/Blu-Ray releases helped too, including one that included the film as Darabont intended, in black-and-white. No matter in color or black-and-white, the film is genuinely terrifying, and it's a shame it hasn't developed more than a passing cult following.
"Saw VI"  rounds out the list at No. 5. In the kind of irony Jigsaw himself would appreciate, the sixth "Saw" film inexplicably turned out to be the best entry in the long-running series, but it ended up as the lowest-grossing film in the seven-film franchise. The weekend of October 23 was when it all came to a head, with "Paranormal Activity" going semi-wide on 1,900 screens and topping the box office with $21m in its fifth weekend. Poor "Saw VI," despite being a genuine artistic comeback, earned just $14m for the weekend. The "Saw" films had infamously short legs, and "Saw VI" was no exception, ending with just $27 million, or less than the last four entries had earned on opening weekend. Lionsgate scrapped plans for a two-part series finale, instead opting for one last "Saw" film, shot in 3D, and featuring the return of Cary Elwes years after suing the producers of the first "Saw" for unpaid back-end profits.
For more movies news, photos, videos and exclusives like MSN Movies Facebook and follow MSN Movies Twitter.
Also on Forbes:
The Top Earning Male Celebrities Of 2013
The Most Powerful Actresses Of 2013
The Five "Best" Horror Films That Flopped