Weekend box office: 'Insidious 2' brings terrified moviegoers out in droves
The sequel is 'The Conjuring' director James Wan's second surprise blockbuster in less than two months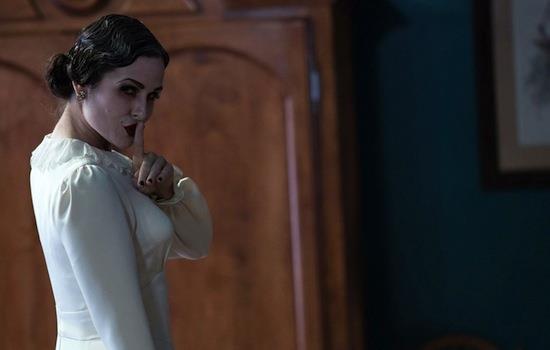 Opening on Friday the 13th, James Wan's scary sequel to his 2011 hit starring Patrick Wilson, Rose Byrne, and Barbara Hershey turned out to be the director's second horror film in two months to open with a weekend topping $40 million domestically. With some theaters still showing "The Conjuring," Wan's "Insidious: Chapter 2" handily beat its competitors at the North American box office in its opening weekend, earning three times the  amount as the the other big new release, "The Family," starring Robert De Niro, Michelle Pfeiffer, and Tommy Lee Jones. Americans seem to have finished putting their summer clothes away and are eagerly looking forward to Halloween!

"Insidious: Chapter 2" screeched past the other films to open at #1 with $40.2M (at 3,049 theaters) and the announcement that "Chapter 3" is definitely in the works. "The Family" trailed far behind at #2, with only $14M (at 3,091 theaters) while last week's top film, "Riddick," fell to #3 with a huge dropoff in ticket tales, earning only $6.8M (at 3,117 theaters). Still among the top five after five weeks, "Lee Daniels' The Butler" brought in $5.5M (at 3,239 theaters) which put it at a sweet $100M to date domestically. At #5, "We're the Millers" added $5.4M (at 3,238 theaters) to its new domestic gross of $131.5M.

The Mexican hit "Instructions Not Included" slipped to #6 with $4.8M (at only 933 theaters) while Disney's "Planes" moved to #7, earning $3.1M (at 2,739 theaters) for a domestic total of $83M after its sixth weekend. At #8, the concert film/doc "One Direction: This Is Us" brought in $2.4M (at 2,300 theaters) for a new domestic gross of $26.9M. The Matt Damon/Jodie Foster sci-fi film "Elysium" dipped to #9 in its sixth weekend, with $2.1M (at 1,720 theaters) while "Percy Jackson: Sea of Monsters," also in its sixth week, came in at #10, with $1.8M (at 1,638 theaters) and a domestic total of $62M.
Anyone poised to knock Patrick Wilson and his frightening castmates off their perch this weekend? How about a grim Hugh Jackman and Jake Gyllenhaal looking for answers from Paul Dano in "Prisoners?" Would you accept Josh Holloway and a dancing Chris Brown  revving up the other tough-talking B-boys in "Battle of the Year?" Stay tuned.
For more movie news follow MSN Movies on Facebook and Twitter.