FEATURED POST
Disney's bonanza continues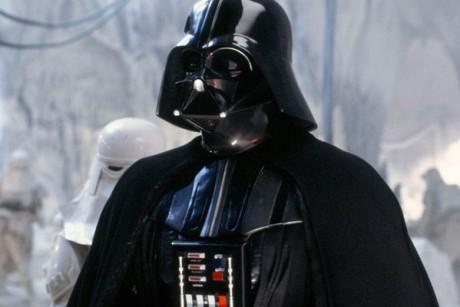 While the world struggles to recover from the staggering news that
Disney has bought Lucasfilm
—and all its associated titles, like "Star Wars," "Indiana Jones," and "Willow"—a few questions remain. Namely, what does Disney plan to do with the "Star Wars" franchise, besides the aforementioned trilogy? And who decided on that all-at-once ludicrous but then seemingly
not-substantial-enou​gh
$4 billion price point? Isn't "Lego Star Wars"
alone
 worth that much?
Well, never fear, Hitlisters, we're here to clear things up, and add a little of our own wildly unfounded speculation to the ongoing conversation. Firstly, according to
this report by Deadline
, Disney's Bob Iger has made clear that a new "Star Wars" trilogy 
is
in the works, not just a one-off sequel, with a new film coming out every "two to three years." But why stop there? As any dedicated "Star Wars" fan knows, there are literally hundreds of "Star Wars" branded novels out there, extending the history of that universe hundreds of years into the future, the past, and every other direction related to time, space, or some other, as-yet undiscovered dimension. So could we potentially be looking at even more "Star Wars" films, down the line? Well... There's also a TV show in the works, but, then again, it seems like there's always a "Star Wars" TV show in the works. There have been so many animated versions of "Clone Wars" out there, we've practically forgotten about the awful movie. In any case, there's enough creative material out there for Disney to continue milking this cash-cow for, oh, only about another thousand years or so. Give or take a millennium. 
As to the second of our above, mostly rhetorical questions, we can only assume the answer is Darth Vader. No, sorry, that should be "the same madman who thought 'Red Tails' was a good idea," but then that goes without saying. Lastly, with the Star Wars, Marvel, and Hannah Montana universes now all under the same corporate umbrella, could we one day see a "Star Wars vs. the Avengers vs. Miley Cyrus" mash-up film, wherein Tony Stark and a time-travelling Cap'n America meet up with Han Solo and Princess Leia's Jedi-apprentice kids to take down Billy Ray's progeny and the specter of "Achy Breaky Heart" once and for all? We can only hope. More details as they become available...