FEATURED POST
'I thought I was playing Spider-Man; it's outrageous. ...'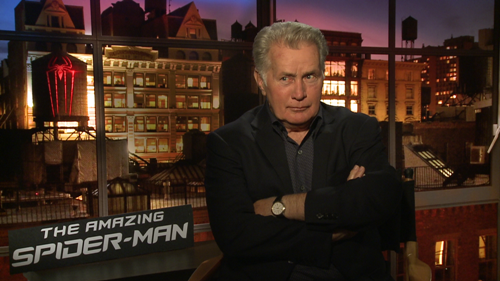 Martin Sheen's acting career has seen his transition through decades -- playing killers, Presidents, Presidents who kill. That's a joke, of course; Sheen has given electric performances throughout his career, in "Apocalypse Now" and "Badlands" and "The Dead Zone" and a host of other great films; now, the veteran actor is Uncle Ben in "The Amazing Spider-Man," which means that he not only gets to mentor Andrew Garfield's Peter Parker but also does not have to worry about any sequel plans. We spoke with Sheen in New York about playing Uncle Ben, building character relationships between web-slinging and the spectacle of Spider-Man.
MSN Movies: This is a character with a fifty-year-old history, a fifty-year-old mythology. How much did you know about it going in? Did you know about what happens to Uncle Ben?
Martin Sheen: They didn't tell me, no, that I'm gone in the first reel. That's how they got to me to do it. I thought I was playing Spider-Man. It's outrageous.
You were getting ready to do the athletic training, the acrobatic training  ...
I did the acrobatic training ... Well, no, I knew they had a guy. Who's going to know? I would just do the talking stuff ... (Laughs).
A lot of these films, they've got big action and big moves, but you have to have the emotional underpinnings. Was that something that director Marc Webb focused a lot on with you?