FEATURED POST
'Bambi' and 'Beauty and the Beast' go into hibernation on April 30
By 
SeanAx
 Apr 23, 2012 10:32AM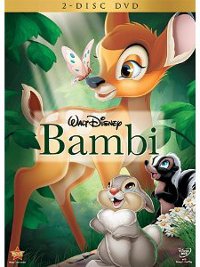 Remember the days when Disney would release their animated classics in the theaters every seven years or so, and then they would disappear in between? When home video exploded, the pattern continued on VHS tapes: "Pinocchio," for example, would get a full fledged theatrical revival for the new generation of kids, followed by a best-selling videotape on sale for a limited time. It would become a collectable within a few years, and then displaced when the seven year cycle came back around.
The theatrical releases have abated somewhat in the era of DVD and Blu-ray, now only sparked by 3D conversions and such, but the cycle continues more or less the same.
Which means that two of Disney's most beloved animated classics, the 1942 "Bambi" and the 1991 animation renaissance hit "Beauty and the Beast," the first animated feature to ever receive an Academy Award nomination for Best Feature, are soon to go on moratorium until the next round of the cycle (by which time, who knows, maybe there will be a whole new format to exploit!).
In practical terms, that means DVD, Blu-ray, and (in the case of "Beast") Blu-ray 3D editions will officially be unavailable as of April 30 (though stock on hand may extend that date). The press release conspicuously failed to mention anything about digital download or On Demand availability.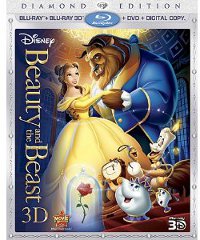 Does that mean you should rush out and grab a copy for your library?
Unlike the recent "Harry Potter" withdrawal, which barely made a dent in its availability (just browse the Amazon pages and see how many editions you can snap up new) and is soon to come back out in a new, deluxe set, Disney is serious about guarding its animation library. If the past is any guide, these will be unavailable for seven years or so and prices will start to rise in a few years. 
However, the huge numbers of DVD and Blu-ray editions already sold will also guarantee that copies will be around for those who want them and are willing to spend a little more than the bargain prices of deep discounters on new releases. And don't forget that video stores and public libraries still stock movies for rent long after they are no longer available for sale.
So it's not a panic, just a heads up that two of Disney's timeless classics are heading for hibernation. You just may want to pick one up if you've got kids, or if you just want to feed the kid within yourself.