FEATURED POST
'You can't be a half-hearted Hulk …'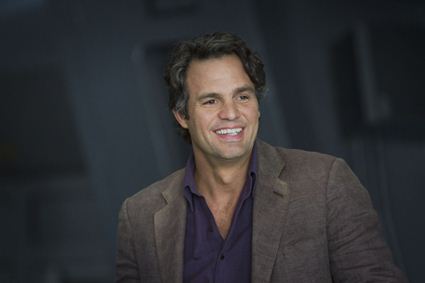 Relaxed and serene, Mark Ruffalo is kinda-sorta living through his character's arc in "The Avengers," a mild-mannered actor finally unleashing the blockbuster scene-stealer within. Playing Bruce Banner – and Banner's jade-green superheroic alter-ego, The Hulk – Ruffalo is, in the eyes of many reviewers, the best thing in "The Avengers," striking a great balance between the human and the heroic. We spoke with Ruffalo in Los Angeles about the jump to widescreen action, the joy of CGI muscles and the total commitment required when you have to roar and rage as the basis for a computer-generated comic book icon.
MSN Movies: I'm familiar with you from great independent films throughout the years, "You Can Count on Me," "Margaret," things like that, but now you're in all of this. I'm curious about how is that different and how is that the same?
Mark Ruffalo: Good question. Everything is just much much bigger. It takes a lot longer to do anything. The craft service table is much nicer than most of the lunches of the smaller movies. Ultimately, you're still hoping you're still playing your character, listening and responding, and doing some fairly decent moment-to-moment acting.
I'm also curious: Mr. Hemsworth, Mr. Evans, they have to look all muscle-y in this; Ms. Johansson and Mr. Renner have to fit into their killer outfits … but your muscles are all CGI. Was that an attractive part of taking the part?
(Laughs)  I've never looked so good with doing so little
Right. They go "click" and you're taller and you're stronger.