FEATURED POST
Film will be an adaptation of the eponymous Cheryl Strayed memoir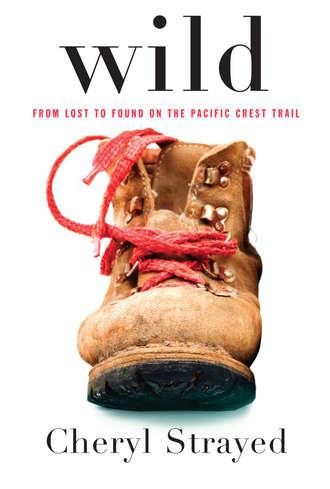 Nick Hornby ("About a Boy," "High Fidelity") is one of those novelists—like "Tinker, Taylor, Solder, Spy's" John Le Carré—whose books almost seem tailor made for cinematic adaptation. Maybe that's because he writes them with the explicit intention of having them eventually turned into movies. Or maybe he just has that particular flair as an author. 
Whatever the case may be, Hornby recently applied his talents to screenwriting, penning the script for 2009's acclaimed "An Education." Considering the success of that adaptation—the film was based upon a memoir by British journalist Lynn Barber—many have wondered what Hornby would do next. Would he unexpectedly write an original screenplay, a la Cormack McCarthy? Or would he adapt one of his own novels, like the pitifully adaptation-less "How to Be Good?"
According to
Deadline
, the correct answer is apparently "none of the above." Hornby's next project will reportedly be an adaptation of Cheryl Strayed's hiking memoir, "Wild," for Reese Witherspoon. For those precious few who haven't read the best-selling, Oprah-endorsed book, "Wild" is about Strayed's journey of self-discovery and reception as she hikes over eleven hundred miles of the Pacific Crest Trail in the wake of her mother's death and the dissolution of her marriage. All in all, the project promises to be the best hiking adventure film since "127 Hours" or "Into the Wild." Admittedly, that's a small sample size. How many other hiking adventure films have there been? Which reminds us, "North Face" is pretty good... But we digress.
What do you think, Hitlisters? Could the 36-year old Reese Witherspoon ultimately play the 26-year old Strayed in the movie? What is the best "hiking" movie ever made? And should I start fielding offers for my own hiking memoir, "Walking with Chafage," which exhaustively recounts my thrilling adventures thru-hiking the Appalachian Trail in 2010? True, I wasn't reeling from personal loss or emotional anguish—more like economy-induced ennui—but it's still a good story! I can see the movie poster now: "He decided to hike the Appalachian Trail to find himself, but what he really found... was America! 'Walking with Chafage,' coming soon, Rated R!" Hollywood, you have my number...