FEATURED POST
The return of Devon Sawa?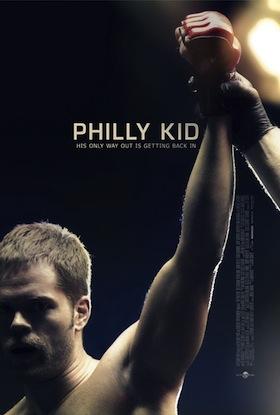 Did last year's severely underrated "Warrior" get you pumped up for big, hearty tales about ultimate fighting, mixed martial arts, and guys kicking the snot out of each other for more than just money? Consider the "Philly Kid" as a nice substitute for the real thing, or at least until you pony up the cash for "Warrior" on home video (which you should do, like right now). 
Jason Connery's ("Pandemic") film centers on Dillon McCabe (Wes Chatham), an NCAA wrestling champ who, on the same night he wins his biggest match yet, is involved in the murder of a cop. McCabe is sent to prison for fifteen years, emerging after ten and ready to get a fresh start on life. But his best friend (played by former teen heartthrob Devon Sawa) gets mixed up with some bad dudes, and Dillon can see only one way to save him - get back in the ring and make some money to pay off the loan shark who is out for his blood. Dillon turns to mixed martial arts this time around, making quick work of his opponents, but earning the ire of more than a few other bad dudes. 
Will Dillon win? Will Sawa's Jake be safe? Will there be blood? I think you can probably guess how that will all turn out, but perhaps "Philly Kid" will surprise us.
"Philly Kid" opened in limited theaters on Friday. May 11. Check out the film's official trailer after the break, thanks to
Apple
.