FEATURED POST
But wait, just who the heck would Snow be battling?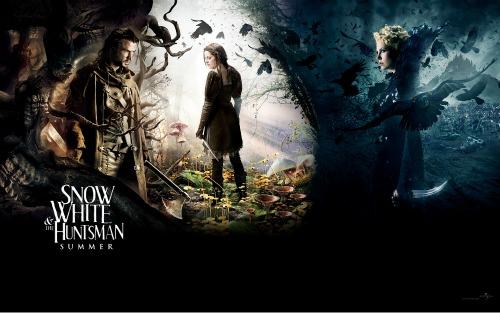 As is becoming the trend in Hollywood, Universal Pictures is reportedly looking to set up a sequel to a new film that hasn't even opened in theaters yet. According to
Deadline
, the studio is "already in discussions" with screenwriter David Koepp to pen the sequel to the Kristen Stewart and Chris Hemsworth-starring "Snow White and the Huntsman." The first film will not open until June 1, but it appears that Universal is feeling quite positively about their dark, revisionist take on the classic fairy tale.
Koepp is a prolific screenwriter who has penned a number of blockbusters over the years - including "Mission: Impossible," "The Lost World: Jurassic Park," "Panic Room," "Spider-man," and "War of the Worlds," along with the upcoming features "Men in Black III" and "Premium Rush." He also took a pass at the long-gestating Chris Pine-starring Jack Ryan feature. "Snow White and the Huntsman" was written by Evan Daugherty ("Snow White" is his first feature, but the scribe has been a hot commodity since once of his scripts popped up on the 2008 Black List, which tracks the best unproduced scripts in Hollywood), John Lee Hancock ("The Blind Side," "The Alamo"), and Hossein Amini ("Drive").
The outlet also reports that Universal wants "to fast track the project so that 'Huntsman' helmer Rupert Sanders can make it the next project he directs." "Huntsman" is Sanders' feature debut, so such news instills a great deal of confidence in what the director has turned in for the studio.
What is a bit worrisome about this news, however, is the implication that the ending of "Huntsman" will leave the door open
for
a sequel. Does that mean the evil queen (Charlize Theron) won't be fully defeated? And, if not, just who else would Snow White be battling in a follow-up film? A dwarf gone rogue? A long-lost evil sister? A jilted lover of the Huntsman?