FEATURED POST
Weirdly, Kevin Costner is the one who suffers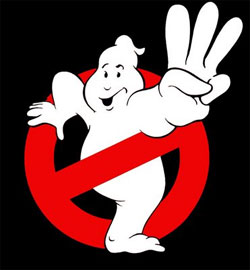 Buzz, chatter, rumor, and conjecture about a possible third "Ghostbusters" film has swirled around Hollywood since, well, since the second film opened in 1989. It has been a long, long road to a possible third film, and that road has been littered with too many instances of he said, she said (most of them revolving around Bill Murray and Dan Aykroyd, so chalk this one up to "he said, he said") to really lend any credence to
any
news about the possible sequel. Would it ever happen? For a long time, we've stuck to a hard "no."
And yet,
Deadline Hollywood
reveals that not only is the film actually set to start filming, but that it will go in front of cameras this coming summer. And, strangely enough, the one person left reeling from the news is Kevin Costner.
Bing:
'Ghostbusters'
|
Ivan Reitman
The outlet reveals that Paramount Pictures has put their recently-revealed football-themed film "Draft Day" into turnaround because director Ivan Reitman would not have enough time to film the Costner-starring drama before he takes to "Ghostbusters 3." The outlet reveals that "timing is a major challenge for this film" and "Paramount chose not to make it in the small window that Reitman has before he is expected to finally get the long-gestating 'Ghostbusters' reboot in front of the cameras next summer for Sony Pictures (sans Bill Murray)."