FEATURED POST
Get ready for the fifth installment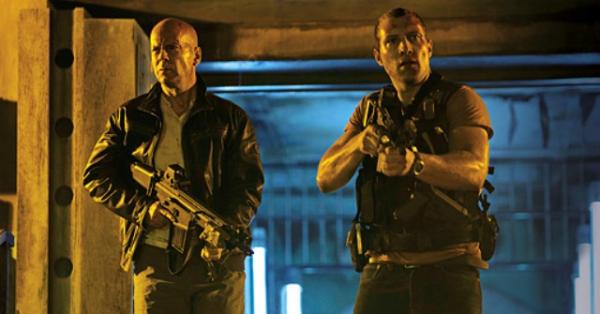 "The 007 of Plainfield, New Jersey," or so says someone (whoever, really) in this first teaser trailer for "A Good Day to Die Hard." It's the only thing spoken during the entire bit of marketing, and it's too bad that it doesn't give us much of a hint of what's going to happen in the fifth entry in the venerable "Die Hard" franchise.
In fact, this entire teaser trailer doesn't seem to give two giant explosions and a gunblast about revealing the plot of the Bruce Willis-starring action flick. What has John McClane gotten himself into now? Does this film have a plot? Hey, who is that guy? And why does whoever cut together this trailer seem so heavily influenced by the first trailer for the American version of "The Girl With the Dragon Tattoo"? So many questions! 
Bing:
'A Good Day to Die Hard'
|
Bruce Willis
What we
do
know about the John Moore-directed actioner are bare bones bits that have leaked out over the film's creation. We know John McClane goes to Russia. We know he fights baddies there. And we know he'll be joined by his son (played by Jai Courtney). Beyond that? Well, there will certainly be explosions. 
Check out the first teaser trailer for "A Good Day to Die Hard," thanks to
Yahoo! Movies
, after the break.