FEATURED POST
Jeremy Renner becomes our next super-spy guy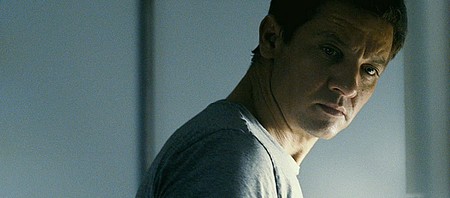 And the franchise reboots of 2002 blockbusters continue with today's teaser for "The Bourne Legacy," in which Jeremy Renner ("Mission: Impossible - Ghost Protocol," "The Avengers") takes over for Matt Damon and Tony Gilroy ("Duplicity," "Michael Clayton") fills in the director's chair left vacant by series standby Paul Greengrass.
So what's it all about? The new trailer at
Apple
says little, but we do know that Renner plays Aaron Cross, a government asset much like Bourne was, only (seemingly) engineered deep down inside to be a more perfect weapon than the amnesiac assassin of Robert Ludlum's novels.
As the tagline cheekily suggests, "There was never just one," and I suspect that Universal will spending the rest of the summer trying to convince audiences that this is, and isn't, more of the same. (I am curious how much longer they can string "Bourne" into the titles, although the upcoming "I, Alex Cross" will soon step on name turf should they ever decide to switch.)
(Which they won't.)
Re-starring Albert Finney and Joan Allen while also starring Edward Norton, Rachel Weisz and Stacy Keach, "The Bourne Legacy" opens on August 3. The trailer has also been embedded below.