FEATURED POST
This time, he's getting taken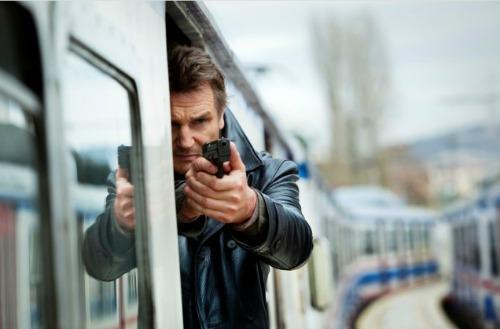 Make no mistake - 2009's surprise mega-hit "Taken" marked a brand new day in Liam Neeson's career. As retired CIA operative Bryan Mills, Neeson made mincemeat of the baddies dumb enough to abduct his daughter, and the resulting film suddenly made "Liam Neeson: Badass" sound like the coolest thing in the world. Since the success of Pierre Morel's film, Neeson has gone on to similarly badass roles in films like "Unknown," "The Grey," and "The A-Team." While Neeson's "Taken" character spouted off about having a "very particular set of skills" (read: killing), Neeson's skill set now includes getting crossed, getting angry, and getting even.
So, it's a bit of a no-brainer that Neeson is returning to the character that changed his life with a sequel. In "Taken 2," someone is getting taken - but it's not Bryan's daughter. It's him. Oops! Turns out that Bryan pissed off a lot of people during his last adventure, and the blood he shed has led to a number of people wanting to exact some revenge on the man who killed their fathers, brothers, sons, and associates. And guess what? Neeson is not taking his, ahem,
taking
laying down.
"Taken 2" opens on October 5. Check out a new international trailer for the film after the break.