FEATURED POST
A dream becomes a reality for a man confined to an iron lung in this inspirational story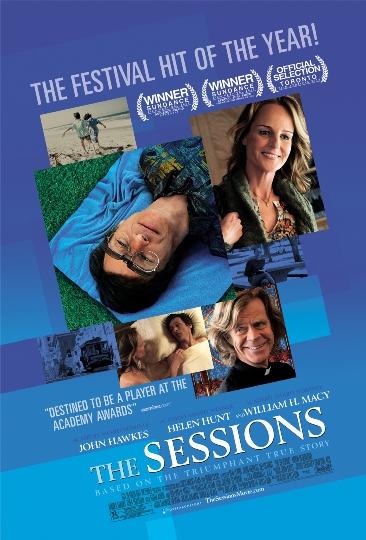 Winner of The Audience Award and Special Jury Prize for Ensemble Acting at the Sundance Film Festival, "The Sessions" is based on the poignantly optimistic autobiographical writings of California--based journalist and poet Mark O'Brien (John Hawkes).

Bing: More on 'The Sessions'
This inspirational tells the story of a man confined to an iron lung who is determined at age 38 to lose his virginity.   With the help of his therapist, a professional sex surrogate (Helen Hunt) and the guidance of his priest (William H. Macy), he sets out to make his dream a reality.
Want more Movies? Be sure to like MSN Movies on Facebook and follow MSN Movies Twitter.
"The Sessions" is out in theaters October 26.