FEATURED POST
At least you can't accuse them of type casting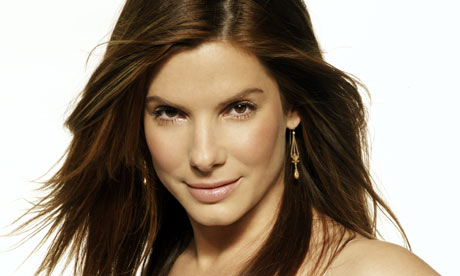 Sandra Bullock has played many characters in her long, illustrious career—most subtle variations of her own carefully cultivated, undeniably charming, superstar persona, not that there's anything wrong with that—but has she ever played a villain? She was certainly... bossy, as Leigh Anne Tuohy, in 2009's "The Blind Side," a performance that earned her an Oscar. But evil? Not quite. She's played a racist in "Crash," an alcoholic in "28 Days," and an annoying fussbudget in practically every romantic comedy she's ever been in, but an out-and-out villain?
Anyway, all that will change, soon, in "Minions," an upcoming spinoff of "Despicable Me." The plot will reportedly focus on the titular minions, the adorable little evil helpers who were arguably the best part of that 2010 children's flick. Bullock will play—or voice, rather—Scarlett Overkill, a "stylish" super-villain bent on world domination. Of course.
We're not against her casting, but doesn't throwing her into an animated movie waste her best assets? Not that she doesn't have a distinctive voice—she doesn't—but aren't her greatest gifts her movie-star smile, her charisma, her shockingly good sense of physical comedy? And wouldn't all those things be wasted in a cartoon? But we digress.