FEATURED POST
From the big top to the big screen, step into a whole new adventurous and magical world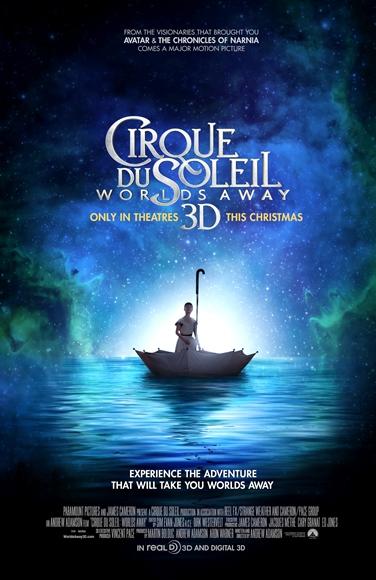 From the big top to the big screen, visionary filmmaker James Cameron and director Andrew Adamson ("Shrek" and "Narnia") invite you and your family on an all new 3D adventure: "Cirque du Soleil: Worlds Away."  
Bing: More about 'Cirque Du Soleil: Worlds Away' | More on James Cameron
A young couple who is separated, must journey through the astonishing and dreamlike worlds of Cirque du Soleil to find each other, as audiences experience the immersive 3D technology that will allow them to leap, soar, swim, and dance with the performers. This Holiday Season, Cirque du Soleil brings their world to your city!
Want more Movies? Be sure to like MSN Movies on Facebook and follow MSN Movies Twitter.
"Cirque Du Soleil: Worlds Away" is out in theaters December 21.