FEATURED POST
Film purports to be a parody/homage to 'The Magnificent Seven'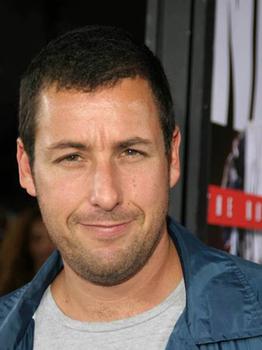 It's been a long time since anyone breathlessly announced Adam Sandler's next film. A string of duds like "That's My Boy" and "Jack and Jill" will do that to you, although the comic is enjoying an (animated) comeback of sorts with the recent "Hotel Transylvania." Still, it's been a while since Sandler appeared in a project that didn't resemble something him or his buddies lazily dreamed up as an excuse to hang out drinking beers by the pool.
Which make's today's (or yesterday's, rather) news that Sandler will make a comedic western, "Ridiculous 6," at Paramount all the more welcome. The film had previously been set up at Sony, but that studio's questionable financial footing pushed the film to Paramount, where it now stands a better chance at production.
While plot details are being kept under wraps, the film's title posits the film as a comedic alternative to the classic western "The Magnificent Seven." Given the "6" in the title, we can only hope Sandler rounds up a who's who of potential cast-mates, and doesn't just succumb to inertia by casting Kevin James, David Spade, and Rob Schneider.
What do you think, Hitlisters? Like the sound of "Ridiculous 6?" And who should Sandler recruit to join him on the film? As always, let us know in the comments, or tell us on MSN Movies 
Facebook
 and MSN Movies 
Twitter
.