FEATURED POST
Will play the title role in upcoming horror/thriller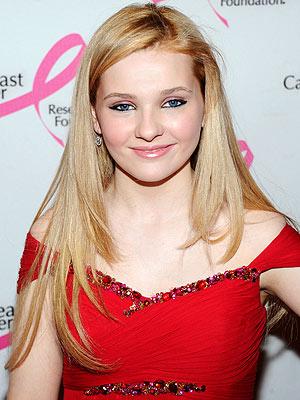 The premise of "Final Girl," an upcoming thriller from screenwriter Adam Prince, is breathtakingly simple: a pack of feral teenage boys—aren't they all?—picks the wrong girl as the victim of their final "initiation."
Several questions, straight away: 1) Were the teenage boys raised by wolves? Or the "streets?" And how else could they be "feral?" 2) What are they being initiated into? A secret society? A gang? Murder? Life under the subversively oppressive rule of a capitalistic oligarchy? and 3) Who will play the "Final Girl?"
Well, we can answer at least one of those questions. (#3) According to
Deadline
, the "Final Girl" will be played by precocious (and newly blonde) "Little Miss Sunshine" Oscar-nominee Abigail Breslin.
Breslin, first introduced to the world in M. Night Shyamalan's "Signs," also played a pint-sized badass in 2009's "Zombieland," so this role isn't a complete departure. Besides, it's not as if Chlöe Grace Moretz can appear in every film about a powerful, unexpectedly violent teenage girl. Moretz already has the seemingly thematically similar "Carrie" remake to do, anyway.
What do you think, Hitlisters? Who would win in a fight, Moretz or Breslin? And what if we threw Jennifer Lawrence into the mix, even if she's a bit older? And is there any way we could catch the ensuing brawl on film, and call it, say, "Catching Fire?" And would that film actually be better than the real "Hunger Games" sequel? (Oh, and our money would be on Moretz in this hypothetical free-for-all. Have you seen "Kick-Ass?" Moretz's Hit Girl might have a fighting chance against Batman, let alone Katniss Everdeen and Miss Sunshine.) Anyway... Where were we? "Final Girl." Any thoughts?