FEATURED POST
Enter to win a prize-pack filled with goodies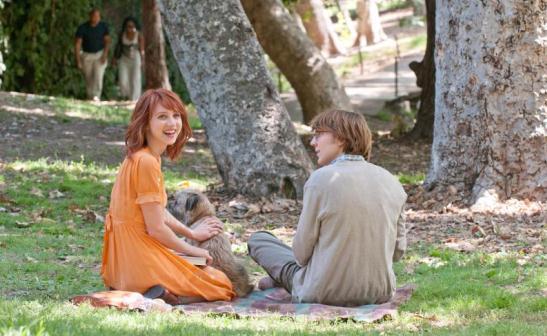 In honor of the premiere of "Ruby Sparks," MSN Movies is giving away a fun gift pack filled with prizes!

Bing: More about 'Ruby Sparks' | More on Paul Dano
Paul Dano plays Calvin a young novelist who achieved phenomenal success early in his career but is now struggling with his writing -- as well as his romantic life.
Finally, he makes a breakthrough and creates a character named Ruby who inspires him.  When Calvin finds Ruby (Zoe Kazan), in the flesh, sitting on his couch about a week later, he is completely flabbergasted that his words have turned into a living, breathing person.

More: Exclusive interview | Watch the trailer
Enter to win by following these steps:

1. Like MSN Movies Facebook and follow MSN Movies Twitter
2. Tweet and comment the following message: I want to win the @MSNmovies #RUBYSPARKS prize pack!
3. Stay in touch with MSN Movies Facebook to see if you've been selected as the winner!

Entries are accepted until Friday, August 3. Good luck, MSN Movies fans!

"Ruby Sparks" is in theaters now.