FEATURED POST
Role would be actor's most prominent feature work to date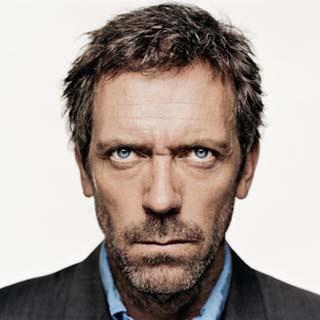 According to
Variety
, Dr. Gregory House himself, Hugh Laurie, is currently in negotiations to join MGM's upcoming "RoboCop" remake. Laurie would reportedly play the villainous CEO of OmniCorp, a man whose unquenchable avarice turns Detroit into a wasted ghetto, and who commissions RoboCop's creation as a means of exerting his illicit power and solidifying OmniCorp's absolute corporate hegemony.
Laurie would join a cast that already includes Joel Kinnaman ("The Killing") as RoboCop/Alex Murphy, Gary Oldman as RoboCop's creator/presumed father figure, and Samuel L. Jackson as a "patriotic media mogul." Whatever that means. Still, sounds impressive.
The remake, directed by Brazil's Jose Padilha ("Elite Squad"), aims to start production sometime this summer. Normally we're against this sort of thing—we typically dislike all remakes, sequels, ripoffs, and reboots—but with a cast that stacked, we're willing to give it the benefit of the doubt.