FEATURED POST
'It was like this kind of Dionysian bizarre orgiastic festival starring this crazy gold Greek statue ... me.'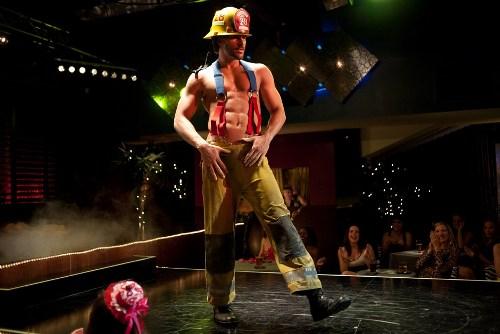 Perhaps best known for the supernatural-silly-s​exy antics of HBO's "True Blood," actor Joe Manganiello is one of the many secret weapons in the cast of Steven Soderbergh's "Magic Mike." Manganiello plays a male dancer with the stage name "Big D**k Richie," who provides the film with a healthy injection of comedy and carnality. We spoke in Los Angeles about commitment, club life and how classical theater training prepares you for the male club dancing.
MSN Movies: The metaphor that I kept hearing during interviewing the other cast and Mr. Soderbergh was "one hundred and ten percent commitment from the jump." At the same time, there had to be that moment of walking up to the edge and going, "It looks kind of far down there ... " or "I'm not sure how deep the water is." Did you have any hesitancy with this whatsoever?
Joe Manganiello: Well, I'll say this, you get a script about male strippers and then you raise an eyebrow. Then you realize it's Steven Soderbergh shooting it, and the eyebrow goes back down. I think the only trepidation I had was just that thought that came into my head about, you know, there's such a big deal made about me having my shirt off on "True Blood." I'm going to do a male stripper movie now. Could this somehow be piled up and used against me? And then you go, "It's Steven Soderbergh, man. Come on."
Used against you how, in a court of abs?
Well, I think there are people that think that because you are athletic or you are fit, therefore you are dumb or untrained or that's how you get roles or whatever all that stuff is. I think you can be athletic and intellectual at the same time. A lot of people are like that. With that said, when you sign on to play a character named Big D**k Richie and you look: Okay, penis pump, fireman suit, shadow routine, gold statue ... you go, "If there is a cliff edge, I ain't looking down. You just run." You jump off that thing.
If it's not Steven Soderbergh, the nightmare is it becomes the male version of "Coyote Ugly."