FEATURED POST
Thanks, Avengers!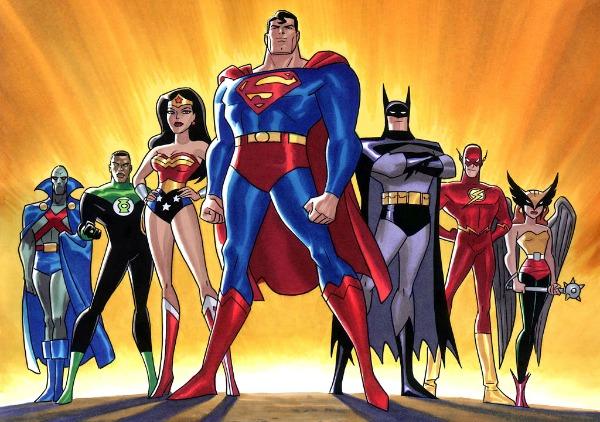 The failure of Warner Bros. to get a big screen version of DC Comics all-star justice league (um, you know, the
Justice League
) to theaters has, over the past few years, turned into one of the great "what-ifs" of Hollywood. Back in 2008, the "Justice League" film seemed set to go, with a script by Kieran and Michele Mulroney, director George Miller set to helm, and a cast that included a then-unknown Armie Hammer as Batman, D.J. Cotrona as Superman, Adam Brody as the Flash, Common as the Green Lantern, Megan Gale as Wonder Woman, and a whole mess of other casting that runs the gamut from weird to inspired. That project never happened, thanks to stuff like budget issues, a lack of tax breaks, the writers' strike, and the success of Christopher Nolan's take on Batman.
But a new version of it is going to happen now.
Variety
reports that Warner Bros. has set a screenwriter to get the project "bank on track," with the studio and DC clearly under the belief that the massive success of "The Avengers" means that a superhero-saturated market is still hungry for massive scale films with a mess of characters. The outlet reports that Warner actually put Will Beall on the job sometime last year, something we had not heard about previously, as they were trying to launch the project "quietly." Moreover, the timing of Beall's assignment to "Justice League" implies that this project is not a direct reaction to the amazing success of "The Avengers," but something that Warner got going "in anticipation of" what could happen with Marvel's all-star property. Beall has not yet turned in his script to the studio.
Beall is one hot commodity in Hollywood, and particularly for WB - he penned September's "Gangster Squad" and is also working on both a "Lethal Weapon" reboot and a "Logan's Run" remake for the studio. However, he's one hell of an unproven quantity - you'll notice that none of those films have hit screens yet ("Gangster Squad" was even pushed back) and his only other credit is writing and story editing on television series "Castle." While it would be bizarre for Warner to bet such a big project on an unknown talent, we've got little to measure his work against, so how this script will end up is anyone's guess.
Do you want a "Justice League" movie? Who would you want to star in it? [via
Cinema Blend
]