FEATURED POST
Rumors have him pegged for the Finnick Odair role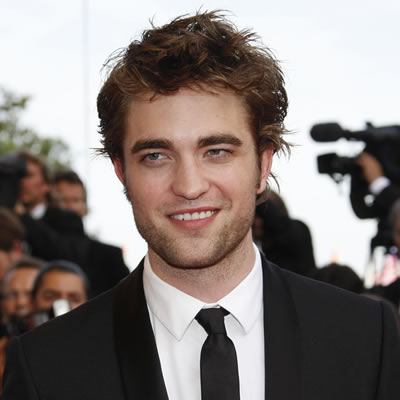 Could "Twilight" heartthrob Robert Pattinson appear in "Catching Fire," the upcoming, hotly anticipated sequel to "The Hunger Games?"
That, apparently, is/was the hot rumor spreading around the Cannes Film Festival. Fueled by rampant, unfounded speculation on these here internets, reports have spread like wildfire claiming that "Hunger Games" producers want Mr. Pattinson for the key role of Finnick Odair, a dashing returning champion from District 4 who forges an unlikely alliance with heroine Katniss Everdeen. 
Except for that it would risk completely alienating half of an ardent fan base vehemently opposed to all things "Twilight," such a move does make a certain amount of sense. Hypothetically speaking. Mr. Pattinson, with his innate good looks and easy charisma, would at least seem an ideal physical match for the role.
The rumors evidently caught up with Mr. Pattinson himself, who found them just crazy enough to be entirely plausible. And enticing. In an interview with
USA Today
, the actor reveals being compelled to put in a reassuring call to his agent. Were the rumors true? According to Pattinson's agent, "No... No one's going to offer you that part."
So there you have it. Rest assured, Hunger Gamers, Robert Pattinson is not under consideration for the role of Finnick Odair. (Or any other role, for that matter.) Phew. But—just out of curiosity, and totally don't read anything into this—how do you feel about Zac Effron?
What do you think, Hitlisters? Who should producers cast as Finnick? And who should they get to play the other new characters that "Catching Fire" will inevitably introduce? As always, leave your thoughts (and best casting suggestions) in the comments...