FEATURED POST
Project was formerly titled 'Caught In Flight'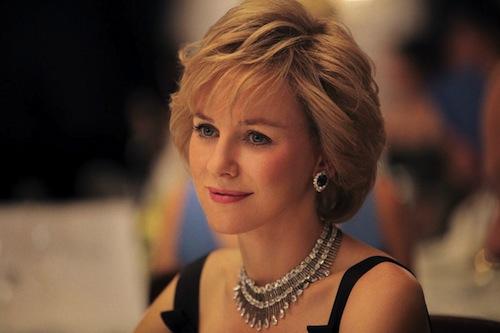 While the Naomi Watts-starring Marilyn Monroe semi-biopic "Blonde" has been stalled out for years now, the actress is busying herself with another role as an iconic lady. Watts is starring in the currently-filming "Diana" by director Oliver Hirschbiegel and screenwriter Stephen Jeffreys, which focuses on the final years of Princess Diana's life. Formerly titled "Caught in Flight," the film also stars Naveen Andrews, Douglas Hodge, and Juliet Stevenson. 
The film centers on the final two years of the Princess' life, years marked by great personal and romantic growth for the princess. "Diana" is touted "as a compelling portrait of Diana, Princess of Wales during the final two years of her life. It charts how finding true personal happiness allowed her to achieve her defining successes, as she evolved into a major international campaigner and humanitarian." The film is scheduled to shoot for nine weeks in locations such as Croatia and Mozambique, as well as a number of locations in and around London and the South of England. 
With the film now shooting, the production has released the first look at Watts in character as the princess. She's certainly got the hair style down, and her small smile hints at the personal fulfillment she felt during this time in her life. What do you think?


"Diana" does not currently have a release date (yet). Check out a larger version of the first look at Watts in the role, thanks to
ComingSoon
, after the break.