FEATURED POST
Peter Jackson's film may use Dolby's new Atmos system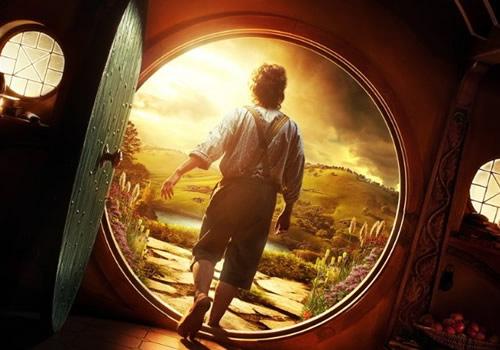 Go to any movie theater in America, and there's a good chance you'll be hearing the film's soundtrack in glorious 5.1 (or maybe 6.1, or even 7.2!) surround sound. Maybe it's Dolby Digital, maybe it's DTS, maybe it's even THX certified. Whatever. Five (or six, or seven) channels of sound will is so passé. But what about 64 channels of sound?
That's the concept behind Dolby's new Atmos system, wherein speakers would be placed all along the theater's walls, and its ceiling, transmitting up to 64 unique bands of audio, creating a completely immersive, almost three-dimensional sound scape. Close your eyes, and you might still be able to hear how the characters relate to each other in physical space. Hear the crunch of gravel underfoot, behind you, the ominous rumble of an approaching train in front of you on the left. Oh, and then there's that airplane flying overhead. Or something. Intrigued?
Peter Jackson apparently is. According to
the Hollywood Reporter
, Jackson will soon be entertaining some folks from Dolby on the New Zealand set of "The Hobbit." If their presentation is compelling enough, Jackson could add another first to "The Hobbit's" list of accomplishments; it is, or rather, will be, the first film to be displayed at 48 frames per-second, supposedly giving audiences a more realistic viewing experience. (Although some critics have complained that the effect is
too
 realistic, but that's another story...)
What do you think, Hitlister? Does this news make you more or a lot more excited to see the finished product? Does "The Hobbit" really need all these advancements and accolades to draw an audience, or even to be a good movie? Wouldn't we all see it anyway, even if it were shot traditional, on film, in purely stereoscopic sound? And what could possibly be next? Speakers in the floor? Rumble seats? Smell-o-vision?