FEATURED POST
Oh, yeah, and they're remaking 'Poltergeist' now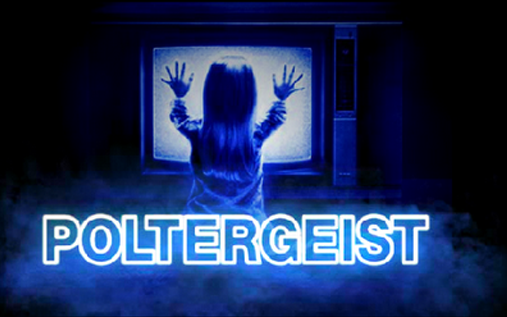 It was really only a matter of time before remake-happy Hollywood sank their teeth into a modern horror classic, but at least this time around, a modern horror
master
is getting in on the game. 
THR
 reports (via 
ComingSoon
) that Sam Raimi is coming on board MGM's "Poltergeist" remake - but only in a producer capacity. The "Evil Dead," "Army of Darkness," "Drag Me to Hell," and "Spider-Man" (the entire Tobey Maguire-starring franchise) director will produce the film alongside Nathan Kahane, Roy Lee, and Robert Tapert. Though Raimi is decidedly
not
directing, he will help with the studio's search for a directing talent.
Raimi also has a connection to the screenwriter penning the project, still described as focusing "on a family whose house was built on a holy site and whose daughter is taken by ghosts" (just like Tobe Hooper's 1982 film) - it's David Lindsay-Abaire, who also worked on Raimi's next film, "Oz: The Great and Powerful." The rest of Lindsay-Abaire's resume is quite varied, with credits on films like "Inkheart," "Rabbit Hole," and the upcoming "Rise of the Guardians." There's not a horror flick in the bunch - but that could just mean the screenwriter is bringing fresh perspective to the new film. 
The original "Poltergeist" (and, to a lesser extent, even its first sequel, "Poltergeist II: The Other Side") is a modern horror classic, directed by Tobe Hooper and written by Steven Spielberg from his own original story. The film was nominated for three Oscars, and it forever associated the name "Carol Anne" with "abject freaking terror." Few movies have haunted me as much as "Poltergeist" did. While there's certainly room for the sort of seminal work that set "Poltergeist" apart from other horror flicks in the genre-heavy eighties in the current climate, horror films these days seem entrenched in all kinds of gimmicks. Remakes aside, Hollywood loves shoe-horning 3D or found footage into new horror films, and both seem like the sort of thing that could get forced on a new "Poltergeist." Frankly, I'd be shocked if the film doesn't receive either treatment - which is a damn shame, because the film was a success as a straightforward tale in 1982, and it could be the same in 2012. 
Though the attachment of Raimi to the film does give it some very-necessary horror cachet, it's important to note that, for all of Raimi's work, he was never involved in the original "Poltergeist" or its subsequent sequels. Which begs some questions, like - where are Steven Spielberg or Tobe Hooper? 

Do you want to see a new "Poltergeist"?