FEATURED POST
Actor would star in and produce adaptation of John Grisham's novel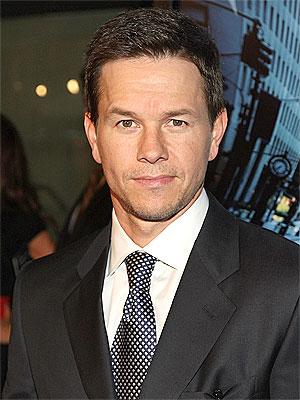 Mark Wahlberg continues to surprise with his varied choice of acting roles - just this year alone, he's starred in the actioner "Contraband" and will next be seen in dirty comedy "Ted," with roles in a bevy of films, including "Pain and Gain," "Broken City," and "2 Guns," on the horizon. So just what sort of film does the actor need to round out his resume even further? How about a legal drama based on a John Grisham novel?

Variety
reports (via
Cinema Blend
) that Wahlberg is "in early talks" for the project, titled "The Partner," which he would both star in and produce with his partner, Stephen Levinson of Leverage Management. Based on Grisham's novel of the same name, published in 2005, the book sounds like a twist on the author's usual legal thrillers. Why? Well, this time around, the lead actor doesn't sound like the truth-seeking do-gooder type, in fact, he sounds a bit like a jerk. Cinema Blend reports that "the story follows Patrick Lanigan, a young partner in a law firm who devises a way to cheat his company: he fakes his death, steals a fortune, and moves to Brazil." Eesh, that's not so nice.
The film is still in need of a director and a writer (as "The Blind Side" director John Lee Hancock, who was once attached, has now dropped out), so this is still early news, but the attachment of Wahlberg will likely push it into a faster production. Grisham's novels have often been turned into cinematic adaptations - including "A Time to Kill," "The Client," "Runaway Jury," "The Firm," "The Pelican Brief," and "The Rainmaker" - so new take on the author's books is a pretty safe bet.