FEATURED POST
Young Oscar nominee is in talks to join the upcoming remake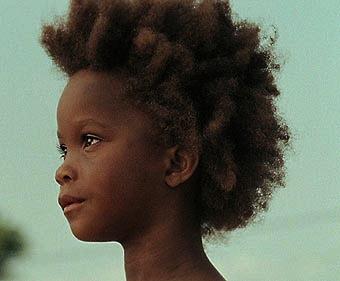 Quvenzhane Wallis has been having a good month. Or year, rather. When did "Beasts of the Southern Wild" come out, again? June? Gosh, that makes us feel old. And now she's the youngest Best Actress Academy Award nominee in history.
Now, according to
Entertainment Weekly
, Quvenzhane is up for the ostensibly coveted title role in Will Smith and Jay-Z's upcoming remake of "Annie." That role was originally supposed to go to Willow Smith, but Will's daughter has since aged herself out of consideration. Her loss is, potentially, Quvenzhane's gain, although nothing is definitive yet. Wallis' involvement in the project — "Easy A" director Will Gluck recently joined the project as well — would at least give it an instant shot of credibility. Note to self: learn how to pronounce Quvenzhane.
What do you think, Hitlisters? Excited about the seemingly impressive talent that's coming together for the flick? Surprised that we haven't vehemently objected to what initially appears to be just another crass remake? Full disclosure: we're not the biggest fans of the original, hence our indifference towards the remake.