FEATURED POST
Let's hope Bumblebee wants in on this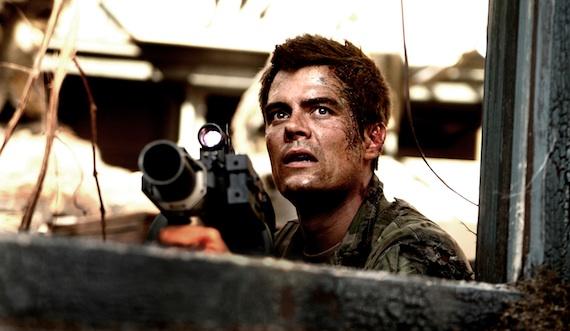 There's no doubt that this week's biggest story has been the completely unsurprising news that Paramount is getting back into the "Transformers" business with a fourth film in the billion-dollar franchise, and the new information just keeps spilling out like so much peed-out oil from an extraterrestrial robot with a bad sense of humor. On Monday,
producer Lorenzo Di Bonaventura
revealed that Paramount was indeed cooking up a fourth "Transformers" film with director Michael Bay back on board. Then just yesterday,
Bay himself confirmed
that the fourth film would be a "reimagining" that he's been working on with Steven Spielberg. Of course, the biggest question was if any of the human cast would be back for more robotic warfare, and it looks like the answer to that is a big, fat no.
E!
caught up with "Transformers" veteran Josh Duhamel last night at, of all things, a Playstation launch party, and asked him about this next chapter in the "Transformers" saga and his potential involvement. Duhamel gave a pretty concise answer, saying: "I don't think anybody's doing it. I know Shia [LaBoeuf]'s not doing it. I don't think Tyrese or Rosie
[Huntington-Whiteley​]
or anybody else is doing it. Whenever these movies make that much money they're going to make as many as they can. But I haven't heard anything about it. They haven't called me." Boom!
With the bulk of the original cast of the "Transformers" trilogy not coming back (as of now, everything can certainly change in a heartbeat), any ideas on who you'd like to see battling alongside alien electronics? [via
Cinema Blend
]