FEATURED POST
The director disputes rumors that Indy will be killed off in the fifth entry of the long-running series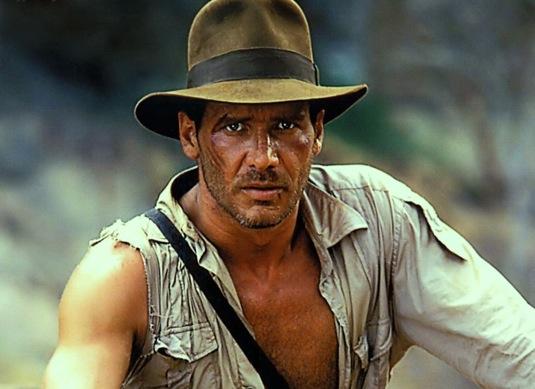 It's been over 30 years since Harrison Ford first donned the famous fedora and brandished Indiana Jones' bullwhip. The collaboration between Steven Spielberg and George Lucas is one of the most successful movie franchises of all time, spawning TV series, video games, books, amusement park rides, and countless other contributions to pop culture. The character of Indiana Jones (aka Colonel Henry Walton "Indiana" Jones, Jr., PhD) was voted the second most popular hero in movie history by the American Film Institute.

While the first three films in the series were made in the 1980s. Spielberg, Lucas, and Ford reunited a few years ago for a fourth entry, "Indiana Jones and the Kingdom of the Crystal Skull," co-starring Shia LaBeouf as Indy's rebellious son. The film made a fortune but had its share of detractors. Still, from the moment it was released in 2007, fans were abuzz about whether there would be another adventure.
While all the principals have been slightly cagey on the subject, a cover story on Steven Spielberg in this week's Entertainment Weekly gave Indy-lovers a reason to be quite optimistic. The busy Oscar-winning director mostly talked about his two upcoming movies, "War Horse," and "The Adventures of Tintin," along with "Lincoln," the historical biopic he's currently shooting with Daniel Day-Lewis. But he touched on the Indiana Jones legacy and plans for yet another film.
Spielberg insisted that he was very proud of "Crystal Skull" despite telling an audience at a recent 30th anniversary screening of "Raiders of the Lost Ark" that he knows he burned bridges with that film. "It's public that George and I and Harrison all had a clash about genre and concept," Spielberg recounted. "But I've always told George's stories…I am best friends with George and I am very obedient to the stories he writes." It's well known that one of those clashes involved extra-terrestrials. The director of "E.T." was vocal about not wanting to include aliens in the film. "I'll fight for things I don't believe in," he said, "but ultimately, if George wants to bring inter-dimensional beings into 'Crystal Skull,' I will do the best job I possibly can to acquit George's idea and make him proud."