FEATURED POST
But why?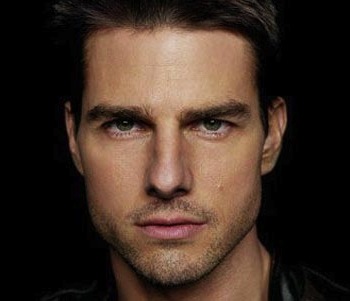 For some reason or another, Paramount has decided to re-title Tom Cruise's upcoming crime thriller "Jack Reacher," after the character Cruise is portraying in the film. (The Christopher McQuarrie-penned and directed flick was previously titled "One Shot.")
Why the change? Perhaps Paramount is cognizant of the grim fact that the vast majority of the movie-going public simply doesn't read books, and thus might not correctly associate "One Shot" with the best-selling Lee Child novel it was based upon. Or maybe they're simply trying to rebrand the film as less of an artsy-fartsy literary adaptation—sadly, Lee Child doesn't quite have the following that Suzanne Collins, Stephanie Meyer, or even Dan Brown enjoy—and more of a rip-snorting Tom Cruise vehicle. (We can see the posters now: "Tom Cruise IS 'Jack Reacher.' Coming December 21st. Rated PG-13 for intense action and a scene of some sensuality.)
Taken out of context, "Jack Reacher" sounds like a movie about a brutish if noble figure with remarkably long arms—which isn't that far from the truth—whereas "One Shot" sounds more like a military-themed action flick about a sniper with impeccable marksmanship. (Which also isn't that far from the truth.) On the other hand, "One Shot" could also be a biopic of "Jersey Shore" star Ronnie Ortiz-Magro. Or, given its Cruise connection, a sequel to "Cocktail" in which his hotshot bartender comes out of retirement to pour, yes, "One [Last] Shot." But we digress.