FEATURED POST
Judy Greer and Gabrielle Wilde set for classic roles
UPDATE: MGM has announced that no actor has been set for the gym teacher role - of course, that still means that Greer could come on board for it, but for now, chalk this one up to RUMOR.
With the two central roles of director Kimberly Peirce's remake of "Carrie" already set (that would be Chloe Grace Moretz to play Carrie White and Julianne Moore as her hardcore Christian fundamentalist mother, Margaret White), it's high time that Peirce's take on Stephen King's classic novel (and, to a lesser extent, Brian De Palma's own adaptation on the material) start rounding out some of the film's smaller roles. Though the success of "Carrie" will largely depend on both the work of Moretz and Moore, the story does have a number of supporting roles that are essential to much of the film's plot and tone.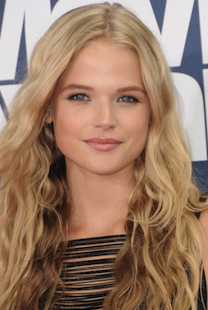 Bloody Disgusting
 (via
/Film
) reports that the very talented (and still very underappreciated) Judy Greer is in talks to play one of the film's lone kind characters - the gym teacher (who was called Miss Desjardin in King's book and Miss Collins in De Palma's film). If you're familiar with the material, you'll recognize Miss Desjardin/Collins as one of the few people who is genuinely nice and supportive to Carrie, even when it leaves her open for ridicule from the various mean girls who make Carrie's life so utterly horrific. Greer was last seen in "The Descendants" and "Jeff, Who Lives at Home" and will next appear in "Playing the Field" with Gerard Butler and Jessica Biel. 
Wilde will also reportedly take a part key to the mythos of Carrie White. She will play Sue Snell, one of those mean girls who makes Carrie's life difficult, thanks to relentless teasing. Sue, however, eventually has a change of heart and attempts to make amends. White is relatively new to Hollywood, but she was last seen in "The Three Musketeers" and will next be seen in Roland Emmerich's TV movie, "Dark Horse." The Sue Snell role in "Carrie" would be a nice, dramatic supporting role for Wilde to take on, one that would likely increase her stock in the industry. 

Peirce's film has been penned by Roberto Aguirre-Sacasa, and reportedly hews more closely to King's original novel than De Palma's film. "Carrie" is already set to hit theaters on March 15, 2013.