FEATURED POST
And a listing of every other feature film picked to screen in Park City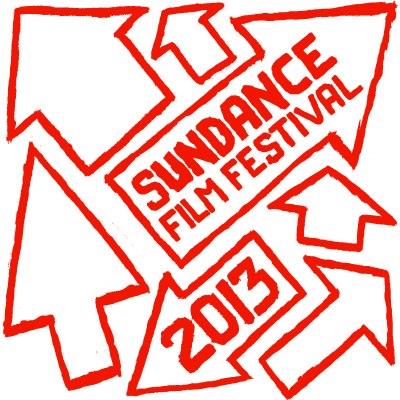 Nestled in between the quickly-coming announcements of all manner of honors and awards for the films of 2012, the Sundance Film Festival programming picks glimmer like  some kind of unknown treasure. After months of talking about the same list of films (stuff like "Zero Dark Thirty," "Argo," "Lincoln," "Silver Linings Playbook," and "Les Miserables"), the chance to feast our eyes on information about dozens of new films is a real treat for any cinephile. As ever, the latest Sundance line-up is packed with potentially wonderful films, including some we just might still be talking about this time next year.
Bing:
Sundance Film Festival
|
Park City, Utah

From the vast list of newly-announced films (including both features and documentaries, both American and international features, and films made on a shoestring budget and those packed with known stars), we've picked out ten to keep your eyes on. Complete with official Sundance synopses, here are our ten early favorites for the 2013 festival:
1.
"Breathe In"
/ U.S.A. (Director: Drake Doremus, Screenwriters: Drake Doremus, Ben York Jones) — When a foreign exchange student arrives in a small upstate New York town, she challenges the dynamics of her host family's relationships and alters their lives forever. Cast: Guy Pearce, Felicity Jones, Amy Ryan, Mackenzie Davis.
2. "The East" / U.S.A. (Director: Zal Batmanglij, Screenwriters: Zal Batmanglij, Brit Marling) — An operative for an elite private intelligence firm goes into deep cover to infiltrate a mysterious anarchist collective attacking major corporations.  Bent on apprehending these fugitives, she finds her loyalty tested as her feelings grow for the group's charismatic leader. Cast: Brit Marling, Alexander Skarsgård, Ellen Page, Toby Kebbell, Shiloh Fernandez, Patricia Clarkson.
3. "jOBS" / U.S.A. (Director: Joshua Michael Stern, Screenwriter: Matt Whiteley) — The true story of one of the greatest entrepreneurs in American history, jOBS chronicles the defining 30 years of Steve Jobs' life. jOBS is a candid, inspiring and personal portrait of the one who saw things differently. Cast: Ashton Kutcher, Dermot Mulroney, Josh Gad, Lukas Haas, J.K. Simmons, Matthew Modine. CLOSING NIGHT FILM

4. "We Steal Secrets: The Story of WikiLeaks" / U.S.A. (Director: Alex Gibney) — In 2010, WikiLeaks and its sources used the power of the Internet to usher in what was for some a new era of transparency and for others the beginnings of an information war.
5.
"Stories We Tell"
(documentary) / Canada (Director: Sarah Polley) — Sarah Polley is both filmmaker and detective as she investigates the secrets kept by a family of storytellers. She unravels the paradoxes to reveal the essence of family: always complicated, warmly messy and fiercely loving.
6. "S-VHS" / U.S.A., Canada (Directors: Simon Barrett, Adam Wingard, Edúardo Sanchez, Gregg Hale, Timo Tjahjanto, Gareth Huw Evans, Jason Eisener, Screenwriters: Simon Barrett, Jamie Nash, Timo Tjahjanto & Gareth Huw Evans, John Davies) — Searching for a missing student, two private investigators break into his abandoned house and find another collection of mysterious VHS tapes. In viewing the horrific contents of each cassette, they realize there may be terrifying motives behind the student's disappearance. Cast: Adam Wingard, Lawrence Levine, L.C Holt, Kelsy Abbott, Hannah Hughes.
7. "C.O.G." / U.S.A. (Director and screenwriter: Kyle Patrick Alvarez) — In the first ever film adaptation of David Sedaris' work, a cocky young man travels to Oregon to work on an apple farm. Out of his element, he finds his lifestyle and notions being picked apart by everyone who crosses his path. Cast: Jonathan Groff, Denis O'Hare, Corey Stoll, Dean Stockwell, Casey Wilson, Troian Bellisario.
8. "Kill Your Darlings" / U.S.A. (Director: John Krokidas, Screenwriters: Austin Bunn, John Krokidas) — An untold story of murder that brought together a young Allen Ginsberg, Jack Kerouac and William Burroughs at Columbia University in 1944, providing the spark that led to the birth of an entire generation – their Beat revolution. Cast: Daniel Radcliffe, Dane DeHann, Ben Foster, Michael C. Hall, Jack Huston, Elizabeth Olsen.
9. "The Spectacular Now" / U.S.A. (Director: James Ponsoldt, Screenwriters: Scott Neustadter, Michael H. Weber) — Sutter is a high school senior who lives for the moment; Aimee is the introvert he attempts to "save." As their relationship deepens, the lines between right and wrong, friendship and love, and "saving" and corrupting become inextricably blurred. Cast: Miles Teller, Shailene Woodley, Brie Larson, Jennifer Jason Leigh, Mary Elizabeth Winstead, Kyle Chandler.
10. "Upstream Color" / U.S.A. (Director and screenwriter: Shane Carruth) — A man and woman are drawn together, entangled in the life cycle of an ageless organism. Identity becomes an illusion as they struggle to assemble the loose fragments of wrecked lives. Cast: Amy Seimetz, Shane Carruth, Andrew Sensenig, Thiago Martins.
To get a look at the equally-as-vast Short Films program for Sundance,
head over to Film School Rejects
for my thoughts on the list.
After the break, take a look at the full slate of feature films playing at the 2013 Sundance Film Festival. Does anything else jump out at you?