FEATURED POST
Plus one very angry Lizard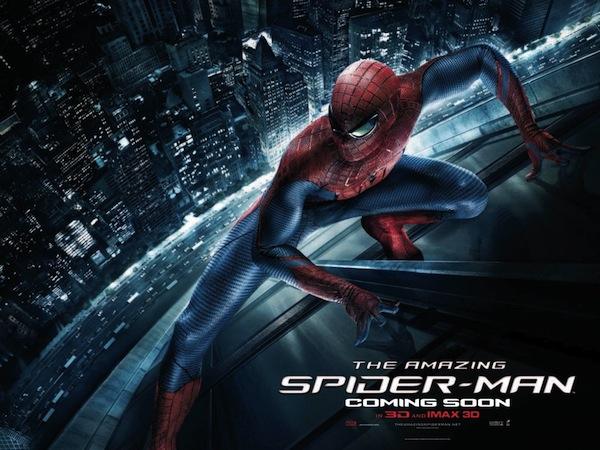 When audiences inevitably flock to see "The Avengers" this weekend, there will be one classic Avenger not in the all-star line-up: Spider-Man. Peter Parker's alter-ego has long been a member of the superhero team in Marvel's comic books, but he won't be in this summer's blockbuster film. Which
would
be terrible news - if Spidey wasn't swinging into theaters in his own film.
From director Marc Webb, "The Amazing Spider-Man" chronicles the Peter Parker/Spider-Man origin story you think you've seen, one that's packed with people and plots that Sam Raimi's original trilogy never even bothered to mention. The film stars Andrew Garfield as Peter/Spider-Man, along with Emma Stone, Martin Sheen, Rhys Ifans, and Sally Field. To get audiences excited for the film, the team over at Sony has released a third trailer for the film, one that capitalizes on the film's native 3D, Peter's search for the truth, some breath-taking shots of main baddie The Lizard, and a shadowy figure we haven't seen before.
You can check out the new "Amazing Spider-Man" trailer over at 
Apple
. The film opens on July 3 (including in 3D and IMAX 3D). If you're eager to get involved with "Spider-Man" on social networks, be sure to use the hashtag #AmazingSpiderMan when talking about it!