FEATURED POST
Film adaptation of 70's cop drama will be written by 'Skyfall's' Neal Purvis and Robert Wade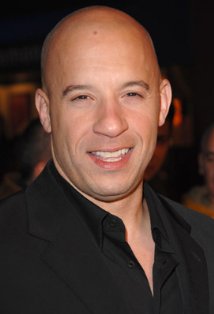 According to
Deadline
, Universal has hired the suddenly in-demand writing team of Neal Purvis and Robert Wade ("Skyfall") to write the screenplay for their forthcoming "Kojak" adaptation, starring Vin Diesel. Will audiences buy Diesel playing a good guy, and—moreover—a cop? Well, Diesel 
is
 bald, which seems to be half the battle for this particular character. 
Purvis and Wade will, of course, be tasked with updating the plot and action for the 21st Century, which we assume means incorporating GPS-enabled smart phones and giving Kojak Facebook and Twitter accounts. The only things that might stay the same? It seems safe to assume the writers won't mess with Kojak's characterization too much. He could probably even wear the same clothes he wore in the 70's, since retro is the new vintage, or whatever the hipsters are saying nowadays.
What do you think, Hitlisters? Is a "Kojak" movie a good idea? Is Vin Diesel the perfect fit for that character? Is vintage the new vintage? Are Purvis and Wade good choices to write—lest we forget, the also wrote "Die Another Day" and, uh, "Johnny English," which means they've been in secret agent mode pretty exclusively—or was "Skyfall" kind of boring? As always, let us know in the comments...