FEATURED POST
Rumors abound that a follow-up is in the works and that Channing Tatum may direct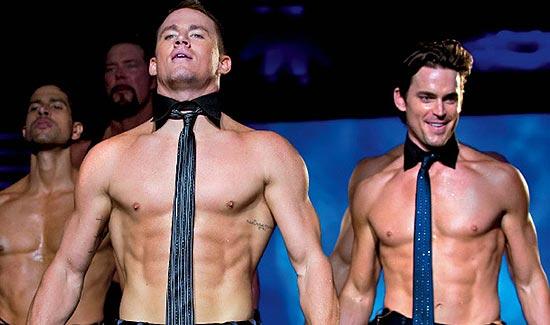 Earlier this week, Channing Tatum again fueled rumors of a sequel to this summer's "Magic Mike," Steven Soderbergh's male stripping drama that was partly based on Tatum's own experiences early in his career. Since the low-budget film made an impressive $113.5 million domestically and another $41 million overseas, it's not a surprise that Warner Bros. and the film's producers would be eager to talk about a follow-up.

Not that the potential film sounds like a done deal. Speaking to a European reporter, Tatum's comments quickly shot around the globe. Because Soderbergh insists that he is taking a long break from the movies as soon as he completes his latest film, "Behind the Candelabra," the Liberace biopic starring Michael Douglas and Matt Damon, Tatum speculated that perhaps he would direct the next "Magic Mike" film himself, along with producing partner (and the original film's screenwriter) Reid Carolin, who upped the ante with his own comments to the French site, AlloCine. "We have a story," Carolin said, "and it is ridiculous and fun. It's a road movie sort of thing, where a bunch of strippers get back together. It's more of a broad comedy. I don't know whether it will happen or not."
Bing: Channing Tatum | 'Magic Mike' 
Considering how "Magic Mike" ended, I think it might seem rather forced to send Tatum's character back to the stripper's pole. And frankly, a "Magic Mike" movie without stripping would be like a James Bond movie without martinis, babes, or gadgets. To be honest, I was not a huge fan of Soderbergh's film. It wasn't the stripping scenes that I minded—I thought those were very fun and that 32-year-old Tatum could still gyrate with the best of them. It's just that I thought there was more character development in "The Oogieloves in the Big Balloon Adventure!" Why would anyone want to revisit these guys—especially Alex Pettyfer's "the Kid" who went from a clueless rube at the beginning of the film to a narcissistic mess by the end? On the other hand, I was very impressed by Cody Horn and Olivia Munn's performances and wouldn't mind seeing more of those two.
What do you think? Should Tatum and Carolin move forward with a "Magic Mike" sequel or should they cut bait after producing the the Broadway stage version of the film that is reportedly also in the works?