FEATURED POST
'It is ultimately a movie about peace, promoting peace ...'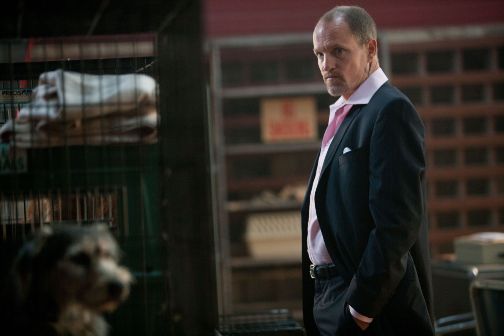 Laid-back and smiling, Woody Harrelson is the exact opposite of the snarling, bullet-headed criminal he plays in Martin McDonagh's "Seven Psychopaths," Charlie. It's Charlie's shih-tsu dog that Sam Rockwell and Christopher Walken kidnap  ... with dire results. Considering his early work in "Natural Born Killers," though, this is hardly the first time he's done violence to better examine it... We spoke with Harrelson on the fine line between violence and comedy, working with McDonagh and the mood on-set.
MSN Movies: You play Charlie, a mobster, gangster ...and also dedicated dog owner. Was that the joy of the part? Figuring out how to reconcile this horrible human being with a great love for his dog Bonnie ?
Woody Harrelson: Yeah. I mean, that definitely makes the character more interesting to me. Charlie's not just a cold-blooded killer; he's a real dog lover.
But he's nicer to his dog than he is to many people in the course of this film. Is that hypocrisy, or just human nature?
There are people like that.
Yes. They say Hitler was a vegetarian.
And he loved his dogs.
                                                                         BING: Martin McDonagh l Woody Harrelson 
Yes. They say a lot of things about him…

Couple parallels here.
Other people in this cast have had the pleasure of working with Mr. McDonagh before -- Mr. Rockwell, Mr. Walken, Mr. Farrell -- but you have not. When you read this script, were you prepared for just how insane it was?