FEATURED POST
No, we're not kidding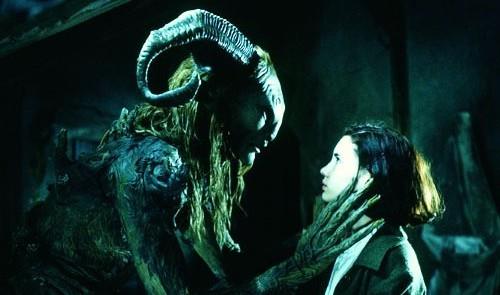 Talk about unlikely headlines. In news that brings me no small amount of both puzzlement and joy,
Deadline
reports that Guillermo del Toro is not only bringing his 2006 war drama/Gothic fairy tale, "Pan's Labyrinth," to the stage as a musical, but he's working with composer Gustavo Santaoalla and songwriter Paul Williams in order to do so.
Despite some gorgeous production design, "Labyrinth" is a fairly bleak film, so I'm curious how the material will translate to the grand emotion of live theatre. I suppose it's more ripe for adaptation than some of del Toro's other work ("Blade," for instance, although a "Hellboy" musical would be something). As for Santaolalla, he's a two-time Oscar winner for his scores to "Babel" and "Brokeback Mountain," and Williams is of course the legendary singer-songwriter behind "We've Only Just Begun," "An Old Fashioned Love Song" and "The Rainbow Connection."
Williams is also an Oscar nominee for his work on and in Brian De Palma's 1974 beloved cult musical, "Phantom of the Paradise," of which del Toro is
a professed fan
. As such, I can't wait to see what this crew cooks up together.